Description
COVID-19 Vaccine: All current and new team members, Medical Staff and partners, including contractors, volunteers and students, must be vaccinated against COVID-19 or have an approved medical or religious exemption. Learn More
SOCIAL WORKER
Job ID: 97324
Area of Interest: Professionals
Location: Largo,MD US
Hours of Work: Rotating
Job Facility: University of Maryland Capital Region
Employment Type: Supplemental/Per Diem
Shift: ROTATING
What You Will Do:
Assesses patients, evaluates psycho-social problems, prepares and implements services care plans.
Collaborates with Admissions and Patient Accounts in admission and discharge planning.
Provides ongoing service planning.
Implements patient rehabilitation plans.
Assists in the coordination of patient discharges with healthcare providers/agencies for support in the patient's home.
Supports the Business office in processing all benefits, enrollments, applications and re-certifications as needed to ensure continual funding.
Provides family counseling as needed to help explore and resolve concerns regarding the family member residing at the Center.
Provides on-going community awareness to services including distributing information to feeder agencies and at public events.
Performs departmental administrative duties.
Attends management team meetings when scheduled.
Completes information for monitoring quarterly and annual utilization review and other reports.
Does related work as assigned.
What You Need to Be Successful:
Required:
Master's Degree in Social Work, Behavioral Sciences, or related Health Sciences
Current Maryland Social Worker License in good standing.
Valid Driver's License.
Completion of work study/internship in providing social work and case management services/1 year of relevant experience
Preferred:
One or more years of case management experience in a medical provider setting
We are an Equal Opportunity/Affirmative Action employer.  All qualified applicants will receive consideration for employment without regard to sex, gender identity, sexual orientation, race, color, religion, national origin, disability, protected veteran status, age, or any other characteristic protected by law.
How long have you been with UMMS and what has kept you here?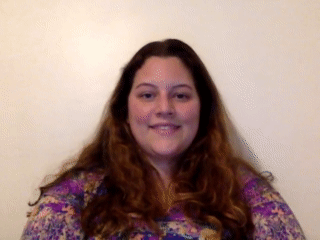 Video length: 45 seconds
0:45
I've been with the University of Maryland Medical System for 10 years. And I've been with Shore Regional Health for all of those 10 years. And what has kept me with Shore Regional Health is the fact that we have been able to become one with the University of Maryland Medical System. And so becoming part of this larger network has given us access to resources and groups of providers and technology and efficiency in our processes here on Eastern Shore that we wouldn't have otherwise had. And so this collaboration and this becoming one with the University of Maryland Medical System has been really what's been able to allow us to achieve our goal here at Shore Regional Health, which is that of creating healthier communities.

Similar Jobs
No jobs found.
Terms of Service | Need help applying? Contact our HR Connections Service Center: 1-855-486-6747
We are an Equal Opportunity / Affirmative Action employer. All qualified applicants will receive consideration for employment without regard to sex, gender identity, sexual orientation, race, color, religion, national origin, disability, protected veteran status, age, or any other characteristic protected by law. EEO IS THE LAW