Description
COVID-19 Vaccine: All current and new team members, Medical Staff and partners, including contractors, volunteers and students, must be vaccinated against COVID-19 or have an approved medical or religious exemption. Learn More
Radiology Technologist
Job ID: 104890
Area of Interest: Allied Health
Location: Baltimore,MD US
Hours of Work: 6:30p-7a, M,T,W  S,M,SAT  S,M,T  S,M,T
Job Facility: University of Maryland Medical Center
Employment Type: Full Time
Shift: NIGHT
What You Will Do:
As a Radiographer, you will provide a full range of comprehensive diagnostic imaging and treatment services throughout the University of Maryland Medical Center, working closely with other medical and surgical staff, in a state-of-the-art, all digital PACS environment.
What You Need to Be Successful:
You must demonstrate clinical competence in general radiology, fluoroscopy, trauma, OR environments, emergency radiography, orthopedic imaging, and portable radiography in our adult and pediatric patient populations. You must be able and willing to respond effectively to patient care emergencies. You must be committed to excellence in image and data quality and you must demonstrate outstanding customer service skills. Graduation from an AMA approved school of Radiologic Technology, registered by the American Registry of Radiologic Technologists and licensed by the Maryland Department of Health and Mental Hygiene Board of Physicians as a Radiographer is required. CPR certification is also required for this position.
We are an Equal Opportunity/Affirmative Action employer.  All qualified applicants will receive consideration for employment without regard to sex, gender identity, sexual orientation, race, color, religion, national origin, disability, protected veteran status, age, or any other characteristic protected by law.
What is the culture like on your team?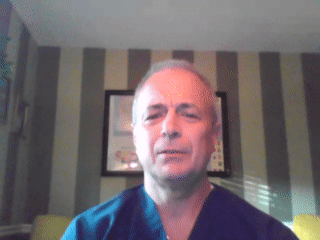 Video length: 32 seconds
0:32
Our team takes pride in providing a service to assess a patient's clinical status at the request of the patient's care team. We provide resources and manpower to facilitate urgent interventions, a change in the level of care for the patient or to simply provide a second set of eyes. We rely on the staff's trust and confidence in us to make that initial call. We never want to appear inconvenienced by a call. For us, every call is an opportunity to support, educate and forge connections.

Registered Nurse, Trauma Mobile Response Team
Terms of Service | Need help applying? Contact our HR Connections Service Center: 1-855-486-6747
We are an Equal Opportunity / Affirmative Action employer. All qualified applicants will receive consideration for employment without regard to sex, gender identity, sexual orientation, race, color, religion, national origin, disability, protected veteran status, age, or any other characteristic protected by law. EEO IS THE LAW