Description
COVID-19 Vaccine: All current and new team members, Medical Staff and partners, including contractors, volunteers and students, must be vaccinated against COVID-19 or have an approved medical or religious exemption. Learn More
Pharmacy Technician II
Job ID: 107937
Area of Interest: Allied Health
Location: Baltimore,MD US
Hours of Work: rotating shifts, every other weekend
Job Facility: University of Maryland Medical Center
Employment Type: Full Time
Shift: ROTATING
What You Will Do:
Prepares and labels medications for dispensing. This includes but is not limited to: IV medications, oral medications, and controlled substances.
Prepares medication orders for high risk patient populations in the specialized pharmacy inpatient satellites i.e. Investigational Drug Services, Oncology Services, Operating Room and Women's and Children's.
Delivers medications to nursing units and other patient care locations according to departmental procedures.
Prepares high risk patient specific sterile intravenous medications ("mini-bags," syringes, large volume parenterals, Patient Controlled analgesia medications, ophthalmic solutions, etc.) using proper aseptic technique and in compliance with USP 797.
Prepares high risk patient specific sterile oncology and hazardous medications ("mini-bags," syringes, intravenous compounds, large volume parenterals, intrathecal medications, etc.) using proper aseptic technique and in compliance with USP 797.
Complies with proper gowning and garbing, performs daily tasks in clean room and ensure all surfaces are cleaned in accordance to delineated procedures to promote maximum patient and staff safety.
Maintains a working knowledge of the general chemical and physical properties of drugs handled in the pharmacy department. This includes, but is not limited to, identifying medications that are light sensitive, requires refrigeration, are caustic, or poisonous. Is able to use reference books to locate stability information or material safety data sheets.
Carries out the calculations required for the usual dosage determinations and solutions preparation using weight and volume equivalents in the metric systems.
Produces routine and requested computer reports from a variety of pharmacy databases (e.g., DEA substances use, unit inspections, medication use studies, inventory, billing, transfers, borrow/lending transactions).
Actively participates in pharmacy meetings and interdisciplinary meetings as assigned by supervisor.
Participates in the cleanliness, organization and appearance of the department. Ensures that each drug product stocked has a shelf space or bin, that the space or bin is properly identified and placed properly. Ensures that only one product occupies that space or bin. Ensures neat appearance of pharmacy.
Observes established department policies, procedures and quality assurance programs, safety, security, environmental and infection control standards.  Properly handles hazardous substances by observing and demonstrating proper safety procedures, utilizing closed system transfer devices and/or Universal Precautions as appropriate.
Retail pharmacy specific duties:
Ability to multitask, while still maintaining accuracy.
Ability to work with different insurances (Medicaid, Medicare, MADAP billing, etc.).
Checks patient eligibility with Medicare part D and commercial insurance.
Enters compounds in data entry and knows how to make them.
Ability to work through complex third party rejections.
Working directly with insurance companies assessing prior authorization requests and providing patient services.
Processes Refills/New prescriptions for transplant and mail order. Ability to understand Medicare B billing requirements.
Performs proper procedures regarding mail order prescriptions and deliveries.
Handles and/or contacts Omnisys for common errors
Split bills and Utilizes copay cards for high cost medications.
Ability to enroll patients in mail order, direct observed therapies (DOT) and specialty (including adding notes and making it a priority).
Performs proper insurance verification for entire course of treatment. Anticipates clinical and financial patient needs; works closely with pharmacists and billing team to intervene on behalf of the patient.
Follows and completes duties as outlined in assigned area responsibility grids and shift checklists.
Performs other tasks as assigned
What You Need to Be Successful:
High school diploma or equivalent is required.
Maryland Board of Pharmacy registration is required.
Successful completion of a Pharmacy Technician Training Program approved by the Maryland Board of Pharmacy is preferred.
Minimum of 6 months experience as a pharmacy technician required.
National Pharmacy Technician Board Certification within 6 months of hire is preferred.
We are an Equal Opportunity/Affirmative Action employer.  All qualified applicants will receive consideration for employment without regard to sex, gender identity, sexual orientation, race, color, religion, national origin, disability, protected veteran status, age, or any other characteristic protected by law.
What does Pride Month mean to you?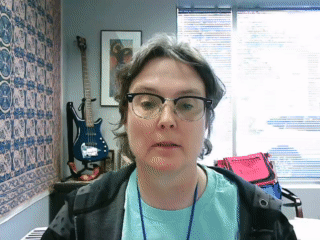 Video length: 58 seconds
0:58
What does Pride Month mean to me? I guess Pride has always been about declaring ourselves joyfully yet we're still bringing attention to the challenges of social inequity. During Pride Months, we can recognize our own strength and show the world who we are, it's like a growing rainbow that we're embracing everybody, all different kinds of people who are in the LGBTQ family, and that hasn't always been easy. Every year, Pride is our reminder that we represent that beautiful spectrum of difference. I love that we're showing our colors to all of University of Maryland this month and hospital leadership is celebrating right there with us and it's kind of, you know, loud and proud.

Asst Manager Harbor City Unlimited
Similar Jobs
No jobs found.
Terms of Service | Need help applying? Contact our HR Connections Service Center: 1-855-486-6747
We are an Equal Opportunity / Affirmative Action employer. All qualified applicants will receive consideration for employment without regard to sex, gender identity, sexual orientation, race, color, religion, national origin, disability, protected veteran status, age, or any other characteristic protected by law. EEO IS THE LAW
Related Jobs