Description
COVID-19 Vaccine: All current and new team members, Medical Staff and partners, including contractors, volunteers and students, must be vaccinated against COVID-19 or have an approved medical or religious exemption. Learn More
Unit Secretary - Geriatric Inpatient Psychiatry
Unit Secretary – Geriatric Inpatient Psychiatry
Job ID: 107599
Area of Interest: Clerical
Location: Baltimore,MD US
Hours of Work: 8am-4:30pm
Job Facility: University of Maryland Medical Center
Employment Type: Full Time
Shift: DAY
What You Will Do:
Unit Secretary
Full-time, Day Shift
Baltimore, Maryland
We are looking for talented Unit Secretary to join our team here at University of Maryland Medical Center Downtown Campus.
At the University of Maryland Medical Center (UMMC), a designated Magnet facility, we are a team. Nurses and doctors, specialists and therapists, and security professionals work shoulder-to-shoulder to give our patients and visitors the care they deserve. We take time to celebrate each other's contributions and treat each other with respect by valuing each other's ideas and opinions. Ultimately, we support each other's growth. Located in downtown Baltimore near the Inner Harbor and Camden Yards, you won't find a more vibrant place to work!
General Summary
Under general supervision, coordinate the communications, record keeping and administrative activities within a patient care unit. Fulfillment of the job duties requires the employee to have access to medication storage areas and to transport medications to/ from medication storage and delivery areas.
Principal Responsibilities and Tasks
The following statements are intended to describe the general nature and level of work being performed by people assigned to this classification.  They are not to be construed as an exhaustive list of all job duties performed by personnel so classified.
Provides a customer oriented reception and information service for patients, visitors, family members and patient care providers.  Coordinates messages and information to and from patients and patient care providers.  Establishes effective, customer oriented relationships with internal staff, patients, visitors and healthcare providers
Demonstrates a professional and customer-oriented appearance and demeanor at all times.  Demonstrates appropriate verbal and telephone skills.
Ensures the integrity, completeness and confidentiality of the patient record, including compiling and ensuring completeness at discharge and transfer, according to standards set by Medical Records.  Files patient information appropriately, and notifies appropriate staff members of new information that affects patient care or patient flow.
Appropriately uses automated systems to access, enter and manage clinical information, including orders and requisitions, summary reports and other information.
Maintains confidentiality of all patient data (verbal, written, electronic).
Coordinates patient appointments and transportation and ensures that information about patient activities, appointments and requests is appropriately routed and acted upon.
Coordinates the movement of supplies, equipment, nourishment, laboratory specimens, and other patient care and administrative materials to and from the unit in an appropriate and timely manner. Orders, receives and distributes mail and supplies.  Coordinates the ordering of online forms.
Provides clerical support activities (typing, filing, photocopying, mailing, census reconciliation, errands) as requested.
Provides support activities related to the electronic medical record (to include but not limited to, verifying physician attending in electronic medical record with the plate and taking corrective actions to update as needed, A/D/T notifications, pull-up of patient lists, physician order monitoring and notification of nursing staff, label management, contacting helpdesk as needed, and providing support during down times).
Maintains the order and appearance of public areas (nurse's station, patient areas, etc.).  Notifies support services when there are issues related to housekeeping or facilities maintenance.  Follow up on identified issues and assures action is taken.
As a member of our team, you'll experience:
A supportive and collaborative work environment.
A comprehensive benefits package including health, vision and dental coverage including prescription drug coverage – Tax-Free Savings Plans, Tuition Reimbursement and more!
Work Life Balance: You'll accrue annual leave; we offer dependent care reimbursement, short/long term disability and an employee assistance program.
Growth & Educational Assistance: We support your continuing education and career advancement by offering tuition reimbursement & continuing education options.
What You Need to Be Successful:
High school diploma or state High School Equivalency Certificate (GED).
Six months of general office experience. Experience in a patient care or service setting is preferred.
We are an Equal Opportunity/Affirmative Action employer.  All qualified applicants will receive consideration for employment without regard to sex, gender identity, sexual orientation, race, color, religion, national origin, disability, protected veteran status, age, or any other characteristic protected by law.
What brings you joy in your role?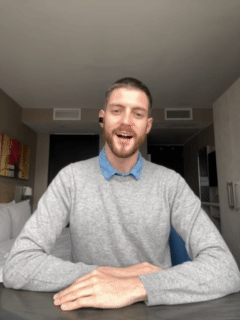 Video length: 6 seconds
0:06
I love helping the community, and helping offer services to better the health of the public.

Similar Jobs
No jobs found.
Terms of Service | Need help applying? Contact our HR Connections Service Center: 1-855-486-6747
We are an Equal Opportunity / Affirmative Action employer. All qualified applicants will receive consideration for employment without regard to sex, gender identity, sexual orientation, race, color, religion, national origin, disability, protected veteran status, age, or any other characteristic protected by law. EEO IS THE LAW