Description
COVID-19 Vaccine: All current and new team members, Medical Staff and partners, including contractors, volunteers and students, must be vaccinated against COVID-19 or have an approved medical or religious exemption. Learn More
UC BEHAVIORAL HEALTH CONSULTANT
UC BEHAVIORAL HEALTH CONSULTANT
Job ID: 101593
Area of Interest: Allied Health
Location: Havre De Grace,MD US
Hours of Work: Evening Shifts and every other weekend 5p-1a
Job Facility: University of Maryland Upper Chesapeake Health
Employment Type: Not Indicated
Shift: EVENING
What You Will Do:
Job Summary: Under the direct supervision of the Director of Bariatric Services, will provide ongoing individualized psychosocial assessment, planning, evaluation, and psychotherapy services to the surgical and non-surgical bariatric patient. Complete psychiatric assessments and treatment plans.  Works collaboratively with inter-disciplinary team on all aspects of patient care.  Interface with community providers and patient's family/extended care community on behalf of patient.  Assess potential risk management issues and provides crisis intervention as needed. Depending on scope of license, may provide psychological testing, screenings and evaluations for a variety of psychiatric conditions.  May complete data collection and statistical reports.
What You Need to Be Successful:
Education & Training:  Master's Degree required with concentration in Counseling. Licensed as LCSW-C or LCPC. Work Orientation & Experience:   A minimum of two years' experience in a mental health treatment setting providing individual/family and group therapies. Experience working with bariatric population and/or specialty medical services preferred. Experience in clinical healthcare preferred.
Skills & Abilities:  Demonstrate ability to collaborate effectively in a team setting by maintaining effective and professional relationships with patients and other members of the multidisciplinary team. Provides consultation regarding psychological and behavioral health needs of the bariatric patient and their families with the goal to provide counseling, psychotherapy, assessment, consultation, and psycho-education throughout the continuum of care. This position will focus on wellness, stress reduction and self-care in addition to psychological testing for bariatric patients. Has a strong knowledge of clinical counseling issues and psychological assessment skills and an understanding of psychiatric needs and psychotropic intervention.
We are an Equal Opportunity/Affirmative Action employer.  All qualified applicants will receive consideration for employment without regard to sex, gender identity, sexual orientation, race, color, religion, national origin, disability, protected veteran status, age, or any other characteristic protected by law.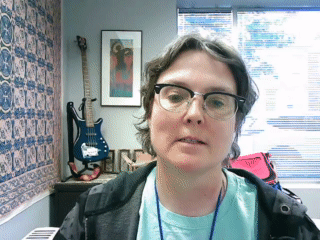 Video length: 46 seconds
0:46
So, ERGs are new to me; it's a new concept, but it makes... I've never been involved in that sort of thing before, but it makes perfect sense because here we are, we're in this huge organization, and an organization is nothing without its employees, and we can get together, even though the University of Maryland is enormous, we can get together and work with people that we'd never normally even meet. And it makes perfect sense to be able to get together in that way to make a difference, particularly when we're focusing on inequality and injustice. I think that's something that we all should be involved in and empowered to do something about.

Asst Manager Harbor City Unlimited
Terms of Service | Need help applying? Contact our HR Connections Service Center: 1-855-486-6747
We are an Equal Opportunity / Affirmative Action employer. All qualified applicants will receive consideration for employment without regard to sex, gender identity, sexual orientation, race, color, religion, national origin, disability, protected veteran status, age, or any other characteristic protected by law. EEO IS THE LAW