Description
COVID-19 Vaccine: All current and new team members, Medical Staff and partners, including contractors, volunteers and students, must be vaccinated against COVID-19 or have an approved medical or religious exemption. Learn More
Supervisor, Imaging
Job ID: 108530
Area of Interest: Allied Health
Location: Towson,MD US
Hours of Work: 730am-4pm
Job Facility: UM St. Joseph Medical Center
Employment Type: Not Indicated
Shift: DAY
What You Will Do:
Supervisor, Imaging
Full-Time – Day Shift
Towson, Maryland
We are looking for a Supervisor, Imaging to join our Radiology team at the University of Maryland St. Joseph Medical Center (UM SJMC).
When you come to the University of Maryland St. Joseph Medical Center, you're coming to more than simply a beautiful 37-acre, 224- bed suburban Towson, MD campus. You're embarking on a professional journey that encourages opportunities, values a team atmosphere and makes convenience and flexibility a priority.
As a Supervisor, Imaging at UM St. Joseph, you'll experience:
A supportive and collaborative work environment
A comprehensive benefits package including health, vision, and dental coverage including prescription drug coverage – Tax-Free Savings Plans, Tuition Reimbursement, and more!
Free Parking & On-Site Fitness Center
Recognition: We have a positive points recognition program designed to reward and recognize our outstanding employees; employees can also recognize their peers
On-Site Daycare
As a Supervisor, Imaging at UM SJMC, you will
Function as a resource for staff member, physicians, hospital employees, patients, and visitors
Assign duties to appropriate staff members to ensure smooth flow of the schedule and effective room turnover.
Coordinates the training of staff and students to ensure proper procedure and technical responsibilities are followed
In conjunction with the Radiology Manager, is responsible for interviewing and hiring of prospective employees and completing the performance appraisal process.
Performs a variety of diagnostic radiographic procedures to ensure the quality and continuity of patient care.
What You Need to Be Successful:
What You Need to Be Successful:
Registered by the ARRT and licensed by the state of Maryland;
Associate's degree from an AMA approved Radiologic Technology School
All applicants must have at least 3 years experience as a technologist
We are an Equal Opportunity/Affirmative Action employer.  All qualified applicants will receive consideration for employment without regard to sex, gender identity, sexual orientation, race, color, religion, national origin, disability, protected veteran status, age, or any other characteristic protected by law.
What brings you joy in your role?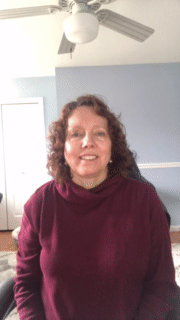 Video length: 58 seconds
0:58
Hi, my name is Jo and I'm a respiratory therapist at St. Joseph's Medical Center. What brings me joy at St. Joe's is the staff. They are truly awesome. You never feel alone or overwhelmed there. And it's not just the respiratory staff. The entire hospital works together to provide top quality patient care. One night, the respiratory staff was down by half due to illness. One of the RTs from day offered to stay for first rounds and help with treatments on the floors, and the ICU nurses gave the neb treatments to the patients throughout the night, turning what could have been a stressful night into a positive experience. On another day, the RT assigned to the ED was very busy. He finally had the opportunity to sit down for lunch, and then he got another call to the ED. One of the other RTs immediately told him to sit and relax, she was going to take care of the call. At St. Joe's, someone always has your back.

Similar Jobs
No jobs found.
Terms of Service | Need help applying? Contact our HR Connections Service Center: 1-855-486-6747
We are an Equal Opportunity / Affirmative Action employer. All qualified applicants will receive consideration for employment without regard to sex, gender identity, sexual orientation, race, color, religion, national origin, disability, protected veteran status, age, or any other characteristic protected by law. EEO IS THE LAW
Related Jobs