Description
COVID-19 Vaccine: All current and new team members, Medical Staff and partners, including contractors, volunteers and students, must be vaccinated against COVID-19 or have an approved medical or religious exemption. Learn More
SJ Certified Nursing Assistant
SJ Certified Nursing Assistant
Job ID: 99455
Area of Interest: Nursing Support
Location: Towson,MD US
Hours of Work: Sun-Sat/ 7a- 7p
Job Facility: UM St. Joseph Medical Center
Employment Type: Full Time
Shift: DAY
What You Will Do:
What You Need to Be Successful:
We are an Equal Opportunity/Affirmative Action employer.  All qualified applicants will receive consideration for employment without regard to sex, gender identity, sexual orientation, race, color, religion, national origin, disability, protected veteran status, age, or any other characteristic protected by law.
What makes the culture unique?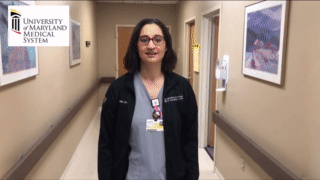 Video length: 23 seconds
0:23
I was so very thankful to be employed at St. Joe's during the pandemic. As a respiratory therapist and a frontline worker battling COVID every day, at the beginning, it was very scary, and we had no idea what was going to come of this. I felt safe and well taken care of by the University of Maryland St. Joseph's Medical Center, and I don't think I would have wanted to work at any other hospital in the area.

Similar Jobs
No jobs found.
Terms of Service | Need help applying? Contact our HR Connections Service Center: 1-855-486-6747
We are an Equal Opportunity / Affirmative Action employer. All qualified applicants will receive consideration for employment without regard to sex, gender identity, sexual orientation, race, color, religion, national origin, disability, protected veteran status, age, or any other characteristic protected by law. EEO IS THE LAW