Description
COVID-19 Vaccine: All current and new team members, Medical Staff and partners, including contractors, volunteers and students, must be vaccinated against COVID-19 or have an approved medical or religious exemption. Learn More
Senior Clinical Nurse II (RN) - PICU/CICU
Senior Clinical Nurse II (RN) – PICU/CICU
Job ID: 105275
Area of Interest: Nursing
Location: Baltimore,MD US
Hours of Work: or rotating or nights
Job Facility: University of Maryland Medical Center
Employment Type: Full Time
Shift: DAY
What You Will Do:
Registered Nurse – PICU/CICU
Full-time – Day Shift
Baltimore, Maryland
Better State of Care Magnet designated Academic Medical Center with a 19 bed combined Pediatric Intensive/Cardiac Care Unit (PICU/CICU) providing expert multidisciplinary care for children from infants to young adults with life-threatening conditions. We meet the unique needs of these specialized populations by integrating safety-focused, family-centered patient care with superb service, while individualizing patient education and psycho-social support. We endeavor to incorporate current evidence and innovative research into our practice, throughout the continuum of care.
University of Maryland Medical Center is seeking an experience Registered Nurse (preferred Pediatric CICU/ICU) to join the PICU Nursing team!
We offer:
An Achievable Professional Advancement Model: Opportunities to progress in function, skills, collaboration, growth, leadership and pay through our advancement model;
A collaborative work environment;
The opportunity to work in a specialized care environment at an Academic Medical Center with Magnet Designation;
Work Life Balance: paid vacation, personal days, separate sick time, and floating holidays;
A full benefit package including a three tiered health, vision & dental package, life insurance, Employer paid matching retirement contributions, and other programs;
A competitive wage scale: Annual merit increases and a base wage scale that is measured against market standards.
Tuition reimbursement for your continued education;
Certification and continuing education reimbursement;
Job Summary:

This role is designed for the nurse who is a clinical and professional leader beyond the unit level. This role is designed for the nurse who has achieved expertise and leadership in the clinical and professional role. Leads and evaluates evidence based practice, actively participates and/or leads organizational initiatives, mentors and coaches nurses and other disciplines, exemplifies the role of the professional nurse and demonstrates active involvement in clinical and professional nursing beyond the walls of the unit and/or organization.
Job Responsibilities:
Clinical Practice:

Provides independent care of unit specific patient population; serves as Clinical Resource for others, utilizes and integrates evidence into practice, functions effectively in roles specific to unit (such as arrest team for ICU, triage for ED, etc)
Advances clinical practice in the unit and beyond when applicable through interaction of evidence into practice and/or research.
Serves as a clinical expert and professional resource for nurses beyond the unit level; mentors and coaches other nurses to advance their development.
Researches and integrates evidence based findings into practice beyond the unit.
Utilizes clinical expertise to teach nurses in a structured role or through formal teaching in classes.
Role models Patient-Centered Care and mentors others in their growth.
Service Quality/Safety
 Leads "Best Practice" initiatives for customer service and disseminates best practices beyond unit level.
Participates in some or all elements of research. As of July 1, 2015: Demonstrates an understanding of the use of a model in the continuum of PI, EBP, and research. Meets at least one form of advancing practice in the continuum of research: PI, EBP, or research. Leads at least one primary project that uses a model as the project's framework. The selected model must be identified within the portfolio.
 Monitors unit, divisional and/or organizational safety standards; leads improvement plans.
Unit Operations
Expert charge nurse; serves as a resource and mentor to unit charge nurses.
Evaluates effectiveness of charge nurse role at unit level and coordinates efforts to make changes.
Leads unit governance activities; leads and/or actively participates in divisional, organizational and professional organizational initiatives; may lead councils or interdisciplinary groups focusing on a major initiative.
Mentors Clinical Nurse II to unit, divisional, and/or organizational governance roles.
Serves as a unit steward such as liaison for lab, nutrition, pharmacy, etc.
Active participant in regulatory activities, such as tracers, disease specific certification visits, etc.
Leads initiatives to improve the guidelines for Healthy Work Environment (communication, collaboration, effective decision making, recognition, leadership, staffing).
Monitors regulatory compliance requirements for unit/division; integrates new requirements into unit practice.
Contributes to staff meetings and or unit communication (e.g., newsletters); lead meeting when needed.
Contributes actively to performance management processes (in collaboration with Nurse Manager).
Professional Development
Leads efforts to ensure staff competency for patient population; extends beyond the unit level.
Mentors and coaches Clinical Nurse II leadership development.
Serves as an expert preceptor and mentors others in the preceptor role; plans clinical experiences for orientation.
Mentors and coaches unit leaders or those assuming leadership roles on councils or major governance initiatives.
Demonstrates evidence of professional growth and development through at least one of the following:
What You Need to Be Successful:
Licensure as a Registered Nurse in the state of Maryland, or eligible to practice due to Compact state agreements outlined through the MD Board of Nursing, is required.
Maintenance of 30 contact hours of education every two years.
Current CPR certification required.
BSN or Conferred BSN required.
Member of a professional organization.
Recent applicable clinical experience in a comparable setting.
Must be at least a 0.50 FTE.
We are an Equal Opportunity/Affirmative Action employer.  All qualified applicants will receive consideration for employment without regard to sex, gender identity, sexual orientation, race, color, religion, national origin, disability, protected veteran status, age, or any other characteristic protected by law.
Why is it important to you to celebrate Pride in your workplace?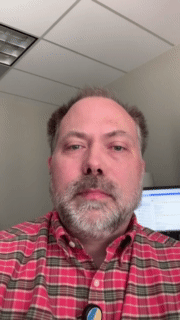 Video length: 24 seconds
0:24
It's important to celebrate pride in the workplace to provide a voice for all of our LGBTQ plus employees to show that they're seen and heard to recognize that we are a diverse population and we all have value.

Nurse Scientist, Trauma and Critical Care
Similar Jobs
No jobs found.
Terms of Service | Need help applying? Contact our HR Connections Service Center: 1-855-486-6747
We are an Equal Opportunity / Affirmative Action employer. All qualified applicants will receive consideration for employment without regard to sex, gender identity, sexual orientation, race, color, religion, national origin, disability, protected veteran status, age, or any other characteristic protected by law. EEO IS THE LAW
Related Jobs