Description
COVID-19 Vaccine: All current and new team members, Medical Staff and partners, including contractors, volunteers and students, must be vaccinated against COVID-19 or have an approved medical or religious exemption. Learn More
Security Officer
Job ID: 96728
Area of Interest: Service
Location: Baltimore,MD US
Hours of Work: 3p – 11p
Job Facility: University of Maryland Medical Center
Employment Type: Full Time
Shift: EVENING
What You Will Do:
Under direct supervision, using a customer service orientation, provides for the safety and security of patients, visitors, and staff in a specified area of the UMMC campus. Carries defense technology OC pepper foam. This position does not have the authority to make arrests.
What You Need to Be Successful:
High School Diploma or equivalent (GED) is required. One year experience in security, military, or law enforcement or certification in security/safety training is required. Education may be substituted for some experience. Experience in a hospital or healthcare institution is preferred. Completion of a CPI (Crisis Prevention Institute) course on Non-Violent Crisis Intervention is required within one year of hire or placement into the position.
We are an Equal Opportunity/Affirmative Action employer.  All qualified applicants will receive consideration for employment without regard to sex, gender identity, sexual orientation, race, color, religion, national origin, disability, protected veteran status, age, or any other characteristic protected by law.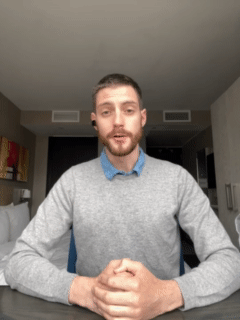 Video length: 7 seconds
0:07
They're important because they help us stay connected as a community, and they help provide useful resources.

Terms of Service | Need help applying? Contact our HR Connections Service Center: 1-855-486-6747
We are an Equal Opportunity / Affirmative Action employer. All qualified applicants will receive consideration for employment without regard to sex, gender identity, sexual orientation, race, color, religion, national origin, disability, protected veteran status, age, or any other characteristic protected by law. EEO IS THE LAW