Description
COVID-19 Vaccine: All current and new team members, Medical Staff and partners, including contractors, volunteers and students, must be vaccinated against COVID-19 or have an approved medical or religious exemption. Learn More
Registered Nurse (RN)- Vascular Surgery PCU
Registered Nurse (RN)- Vascular Surgery PCU
Job ID: 94858
Area of Interest: Nursing
Location: Baltimore,MD US
Hours of Work: 7a-7p
Job Facility: University of Maryland Medical Center
Employment Type: Full Time
Shift: NIGHT
What You Will Do:
Registered Nurse (RN)  Vascular Surgery PCU

Full Time– Night Shift
Baltimore, MarylandCome elevate your skills and experience by working with a world class 800-bed, 
Magnet designated Academic Medical Center
 with a comprehensive and technologically advanced surgical suites. Located in downtown Baltimore near the Inner Harbor and Camden Yards, you won't find a more vibrant place to work!
We are looking for talented Registered Nurses to join our nursing team to provide care and management to Vascular Surgery patients.
As a Vascular Surgery PCU RN, you will be supporting three levels of monitoring: Intermediate, Telemetry, and Acute Care.
Our major activities and procedures include continuous cardiac monitoring and care of patients following:
Femoral (fem-fem, fem-pop, fem-tib) bypass procedures
Carotid endorectomy
Lower extremity amputation
Liver biopsy
Lumber puncture
Arteriogram
Endoscopy

As a Registered Nurse (RN) at UMMC, you'll experience:
A supportive and collaborative work environment
An Achievable Professional Advancement model: Opportunities to progress in function, skills, and pay through our achievable promotion schedule;
 The opportunity to work in a specialized care environment at an Academic Medical Center with a nursing centered care model and Magnet Designation;
A comprehensive benefits package including health, vision and dental coverage including prescription drug coverage, Tax-Free Savings Plans and more!
A highly competitive wage scale: Annual merit increases and a base wage scale that is measured against to market standards.
Generous tuition reimbursement of up to $10,000 per year for your graduate degree at University of Maryland School of Nursing.

This role is considered the minimum role for all nurses at UMMC who have greater than 12 months experience. This nurse will be competent in the skills/knowledge required and fully participate in unit governance. He/she will practice and adhere to the guidelines specified in the UMMC Professional Nurse Job Charter. Independently provides and coordinates care provided to patients within a clinical specialty. Serves as a fully effective and participative member of the multidisciplinary patient care services team. Demonstrates and models the full range of nursing professional practice in both care provided and in participation in development of strategies to improve patient outcomes, satisfaction with service and cost effectiveness at the unit level. Is accountable to patients and families for the processes and outcomes of care during an episode of care. Is accountable to peers for the advancement of group practice on the unit, and to the nurse manager for the totality of work performance.
To learn more, schedule a phone chat today with Sarah Wendt. Please click the following link to schedule Schedule a meeting with me!
To learn more about our College Tuition Assistance Incentive Program, please click on the following link https://www.umms.org/tuition-incentive-program 
What You Need to Be Successful:
Graduation from an accredited school of nursing, with a Bachelor's degree in Nursing preferred; Licensure as a Registered Nurse in the state of Maryland, or eligible to practice due to compact state requirements outlined by the Maryland Board of Nursing
We are an Equal Opportunity/Affirmative Action employer.  All qualified applicants will receive consideration for employment without regard to sex, gender identity, sexual orientation, race, color, religion, national origin, disability, protected veteran status, age, or any other characteristic protected by law.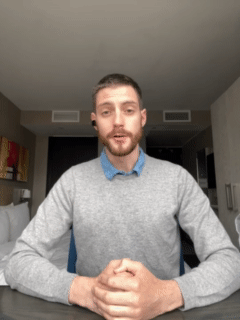 Video length: 7 seconds
0:07
They're important because they help us stay connected as a community, and they help provide useful resources.

Similar Jobs
No jobs found.
Terms of Service | Need help applying? Contact our HR Connections Service Center: 1-855-486-6747
We are an Equal Opportunity / Affirmative Action employer. All qualified applicants will receive consideration for employment without regard to sex, gender identity, sexual orientation, race, color, religion, national origin, disability, protected veteran status, age, or any other characteristic protected by law. EEO IS THE LAW