Description
COVID-19 Vaccine: All current and new team members, Medical Staff and partners, including contractors, volunteers and students, must be vaccinated against COVID-19 or have an approved medical or religious exemption. Learn More
Registered Nurse (RN) Thoracic/Surgical IMC
Registered Nurse (RN) Thoracic/Surgical IMC
Job ID: 108091
Area of Interest: Nursing
Location: Baltimore,MD US
Hours of Work: 7a-730p
Job Facility: University of Maryland Medical Center
Employment Type: Full Time
Shift: DAY
What You Will Do:
University of Maryland Medical Center
Experienced Registered Nurse (RN) Thoracic / Surgical IMC
Full Time Day

Advancing the practice of nursing, every day
At the University of Maryland Medical Center (UMMC), a designated Magnet facility, we are a team. Nurses and doctors, specialists and therapists, work shoulder-to-shoulder to give our patients the care they deserve. We take time to celebrate each other's contributions and treat each other with respect by valuing each other's ideas and opinions. Ultimately, we support each other's growth. Together, we form a world-class team dedicated to furthering the practice of patient care.
The Thoracic/Surgical Intermediate Care Unit is comprised of a 10 bed unit (Thoracic IMC) on Gudelsky 9 East and an 8 bed unit (Surgical IMC) on W5C.
TIMC is a fully integrated unit dedicated to the care of the general thoracic surgical patients. The population includes patients having undergone surgery for lung cancer, esophageal cancer, mesothelioma tumors, chest wall resections, benign disorders of the chest and other thoracic procedures.
SIMC serves as the primary postoperative destination for the following specialty surgical services, including but not limited to: Surgical Oncology, General, Vascular, Genitourinary, Orthopedic, Otolaryngology, and Oral Maxillary Facial and Thoracic surgical services
The University of Maryland Medical Center is seeking experienced Registered Nurses (RNs) with a desire to join our premier multidisciplinary team in our Surgical/Thoracic IMC.  Located at the University of Maryland Medical Center (UMMC) in downtown Baltimore near the Inner Harbor and Camden Yards; you won't find a more vibrant place to work!
UMMC offers…
• A competitive wage scale
• Up to $10,000 a year for your graduate degree at the University of Maryland School of Nursing
• An achievable professional advancement model
• A full benefit package including Health, Vision, Dental, PTO, retirement contribution, and more!
What You Need to Be Successful:
Graduation from an accredited school of nursing, with a Bachelor's degree in Nursing preferred
Licensure as a Registered Nurse in the state of Maryland, or eligible to practice due to compact state requirements outlined by the Maryland Board of Nursing
1+ years of experience as RN
We are an Equal Opportunity/Affirmative Action employer.  All qualified applicants will receive consideration for employment without regard to sex, gender identity, sexual orientation, race, color, religion, national origin, disability, protected veteran status, age, or any other characteristic protected by law.
Why is it important to you to celebrate Pride in your workplace?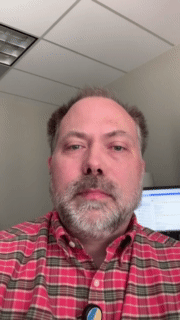 Video length: 24 seconds
0:24
It's important to celebrate pride in the workplace to provide a voice for all of our LGBTQ plus employees to show that they're seen and heard to recognize that we are a diverse population and we all have value.

Nurse Scientist, Trauma and Critical Care
Similar Jobs
No jobs found.
Terms of Service | Need help applying? Contact our HR Connections Service Center: 1-855-486-6747
We are an Equal Opportunity / Affirmative Action employer. All qualified applicants will receive consideration for employment without regard to sex, gender identity, sexual orientation, race, color, religion, national origin, disability, protected veteran status, age, or any other characteristic protected by law. EEO IS THE LAW
Related Jobs