Description
COVID-19 Vaccine: All current and new team members, Medical Staff and partners, including contractors, volunteers and students, must be vaccinated against COVID-19 or have an approved medical or religious exemption. Learn More
Registered Nurse (RN) Forensic Nurse Examiner - Emergency Department
Registered Nurse (RN) Forensic Nurse Examiner – Emergency Department
Job ID: 101174
Area of Interest: Nursing
Location: Glen Burnie,MD US
Hours of Work: prn and on call
Job Facility: UM Baltimore Washington Medical Center
Employment Type: Supplemental/Per Diem
Shift: ROTATING
What You Will Do:
Forensic Nurse Examiner, Registered Nurse
PRN / Supp / Per Diem
The Right Choice. Right Here.
Join our team of Registered Nurses and provide the highest level of care. Experience the highest level of appreciation.
At University of Maryland Baltimore Washington Medical Center, our registered nurses have earned the highest level of respect as a critical factor in our success— and that of our patients. As part of the acclaimed University of Maryland Medical System, our nationally recognized facility features one of the state's busiest emergency departments, as well as a team of experts who care for our community and one another.
As a FNE Registered Nurse at UM BWMC, you'll: provide care to patients via therapeutic use of self, the nursing process, the environment/technology, and other healthcare team members, according to established standards. Patients served include all age groups (infant through older adult as identified in Performance Standards) dependant on FNE level of certification.
UM Baltimore Washington Medical Center is one of Maryland's designated Forensic Nurse Examiner facilities. We have specially trained Forensic Nurse Examiners (FNEs) who provide compassionate and comprehensive care to victims of sexual assault or abuse any age or gender. We provide confidential services in a safe, non-judgmental environment at no cost to the victim. Utilizing a trauma informed approach we are able to re-empower our patients enabling them to begin their healing process both mentally and physically.
UM Baltimore Washington Medical Center is committed to providing the best care possible to victims of sexual assault and abuse in our community. We want people to know they have a place where they can receive compassionate and expert care that allows for forensic evidence collection as well as treatment of the physical and mental injuries. If you, or someone you know, is the victim of sexual assault or abuse please reach out for emotional support and medical care.
Services Provided by Forensic Nurse Examiners:
Forensic Medical Examination – A forensic medical exam is a specialized exam performed by an FNE to assess and treat patients with the complaint of sexual assault or abuse.
Forensic Evidence Collection – Forensic evidence collection includes photography of injuries, swab collection for possible DNA evidence or trace evidence.
Specialized Documentation of Injury – This includes forensic photography, use of body maps, and detailed description of injuries.
Extensive Patient Education – Information provided before, during and after the forensic care is provided. This education is tailored to meet the patient's needs throughout the entire process.
Referrals and Follow-up Care – Resources for counseling and medical care follow-up are provided. To ensure our patient's safety and welfare we work collaboratively with the Anne Arundel County Child Advocacy Center and YWCA Rape Crisis Center.
Court Testimony – Our FNEs can provide expert witness testimony in court when necessary
What You Need to Be Successful:
Graduation from an accredited nursing education program approved by the Board of Nursing or found by the Board to be substantially equivalent to the programs in Maryland.
Currently licensed or currently accepted in an RN FNE-A (Adolescent/Adult) program in the state of Maryland.
If currently accepted in an RN FNE-A (Adolescent/Adult) program, employee must receive licensure within first year of employment
We are an Equal Opportunity/Affirmative Action employer.  All qualified applicants will receive consideration for employment without regard to sex, gender identity, sexual orientation, race, color, religion, national origin, disability, protected veteran status, age, or any other characteristic protected by law.
What aspect of UMMS' culture keeps you at the company?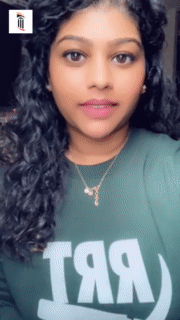 Video length: 31 seconds
0:31
My name is Christina, and I'm a respiratory therapist at UM BWMC. At the height of COVID, I had actually joined the hospital as a clinical extern, and upon obtaining my license, I decided to join full-time. One of the reasons why I chose to join full-time was because, as a new grad, it was very important for me to have my voice heard and appreciated, which I definitely feel at this hospital. And in addition, it is a huge plus to have all the up-to-date technologies and equipment readily available for me to utilize. I love working here, and as a new grad, I couldn't have chose a better place to work.

Registered Respiratory Therapist
Similar Jobs
No jobs found.
Terms of Service | Need help applying? Contact our HR Connections Service Center: 1-855-486-6747
We are an Equal Opportunity / Affirmative Action employer. All qualified applicants will receive consideration for employment without regard to sex, gender identity, sexual orientation, race, color, religion, national origin, disability, protected veteran status, age, or any other characteristic protected by law. EEO IS THE LAW
Related Jobs