Description
COVID-19 Vaccine: All current and new team members, Medical Staff and partners, including contractors, volunteers and students, must be vaccinated against COVID-19 or have an approved medical or religious exemption. Learn More
Registered Nurse (RN) - Emergency Department
Registered Nurse (RN) – Emergency Department
Job ID: 97261
Area of Interest: Nursing
Location: Glen Burnie,MD US
Hours of Work: 8a-8p
Job Facility: UM Baltimore Washington Medical Center
Employment Type: Full Time
Shift: DAY
What You Will Do:
Job Description:
Registered Nurse (RN) – Emergency Department

Full-time – Day
Glen Burnie, Maryland
7.5K SIGN ON BONUS
The Right Choice. Right Here.
Join our team of Registered Nurses and   provide the highest level of care. Experience the highest level of   appreciation.
At University of Maryland Baltimore   Washington Medical Center, our registered nurses have earned the highest   level of respect as a critical factor in our success— and that of our   patients. As part of the acclaimed University of Maryland Medical System, our   nationally recognized facility features one of the state's busiest emergency   departments, as well as a team of experts who care for our community and one   another.
As a Registered Nurse at UM BWMC, you'll   experience:
  A supportive   and collaborative work environment
  A   comprehensive benefits package including health, vision and dental coverage including   prescription drug coverage – Tax-Free Savings Plans, Tuition Reimbursement   and more!
  Work   Life Balance: You'll accrue annual   leave; we offer dependent care reimbursement, short/long term disability and   an employee assistant program.
  Educational   Assistance: We support   your continuing education and career advancement by offering tuition   reimbursement & continuing education options.
Experience the appreciation you deserve.
Responsibilities/Tasks
This role is considered the minimum role for   all nurses at BWMC who have greater than (>) 12 months experience. This   nurse will be competent in the skills/knowledge required and fully   participate in unit governance.  Independently provides and coordinates   care provided to patients within a clinical specialty.  Serves as a   fully effective and participative member of the multidisciplinary patient   care services team.  Demonstrates and models the full range of nursing   professional practice in both care provided and in participation in   development of strategies to improve patient outcomes, satisfaction with   service and cost effectiveness at the unit level.  Strives to provide an   environment where patients, families, and colleagues collaborate in the   delivery of care. Is accountable to peers for the advancement of group practice   on the unit, and to the nurse manager for the totality of work performance.   Is accountable to hold the Service Standards of the Nursing Mission, Vision   and Values
What You Need to Be Successful:
American Heart Association (AHA) BLS required upon hire
Must meet all unit specific certification requirements: (PALS, ACLS, NRP)
Maintains all Clinical Nurse I core expectations
Ability to learn and use computer systems in order to manage patient information
Demonstrated effective interpersonal, verbal and written communications skills
We are an Equal Opportunity/Affirmative Action employer.  All qualified applicants will receive consideration for employment without regard to sex, gender identity, sexual orientation, race, color, religion, national origin, disability, protected veteran status, age, or any other characteristic protected by law.
How has UMMS enabled you to grow your career?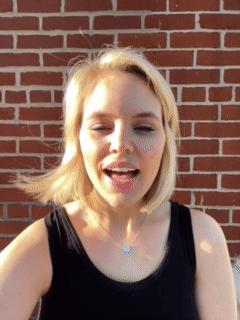 Video length: 53 seconds
0:53
Hi, my name's Morgan. I started my nursing career a little over a year ago at UM BWMC on the progressive care unit. As a new nurse, I was extremely nervous to start, but PCU is such a strong, amazing team, and I felt supported and appreciated immediately. I learn so much from my patients and my colleagues every day, and I feel comfortable asking anyone on the floor anything. BWMC has provided me with the resources I need to be successful personally and successful in providing the highest quality of care to our community. When I started, I received all the necessary training, telemetry training, stroke-specific training, and I've become ACLS certified. If you decide to join PC, you'll be surrounded by an amazing group of people and feel very supported.

Registered Nurse, Cardiac PCU
Terms of Service | Need help applying? Contact our HR Connections Service Center: 1-855-486-6747
We are an Equal Opportunity / Affirmative Action employer. All qualified applicants will receive consideration for employment without regard to sex, gender identity, sexual orientation, race, color, religion, national origin, disability, protected veteran status, age, or any other characteristic protected by law. EEO IS THE LAW