Description
COVID-19 Vaccine: All current and new team members, Medical Staff and partners, including contractors, volunteers and students, must be vaccinated against COVID-19 or have an approved medical or religious exemption. Learn More
Psychotherapist
Job ID: 101423
Area of Interest: Advanced Practice Provider
Location: Millersville,MD US
Hours of Work: M-F 8A-5P
Job Facility: UM Baltimore Washington Medical Center
Employment Type: Full Time
Shift: DAY
What You Will Do:
Psychotherapist
University of Maryland Baltimore Washington Medical Center
Full-time
Glen Burnie, Maryland
The Right Choice. Right Here.
We're looking for talented professionals to join our unique and Talented Team at UM Baltimore Washington Medical Center — named a Top Workplace in the Baltimore area by the Baltimore Sun in 2019.  
As a member of our team, you'll experience:
A supportive and collaborative work environment
A comprehensive benefits package including health, vision and dental coverage including prescription drug coverage – Tax-Free Savings Plans, Tuition Reimbursement and more!
Work Life Balance: You'll accrue paid time off; we offer dependent care reimbursement, short/long term disability and an employee assistance program.
Educational Assistance: We support your continuing education and career advancement by offering tuition reimbursement & continuing education options.
Free parking onsite
General Summary
The Psychotherapist, under limited supervision, is a licensed professional caregiver who assumes responsibility and accountability for services given to a group of patients for a designated time frame. The clinician interprets and performs complex patient care procedures specific to their area of expertise. The Psychotherapist provides care to patients via therapeutic use of self, effective use of the environment/technology, and collaborating with other healthcare team members, according to established clinical standards. Primary responsibilities include, but are not limited to, initial assessment, treatment planning, individual, group and/or family therapy as indicated and information and referral to patients 18 and older (who are graduated from high school).

Principal Responsibilities and Tasks
The following statements are intended to describe the general nature and level of work being performed by people assigned to this classification.  These are not to be construed as an exhaustive list of all job duties performed by personnel so classified.
Patient Assessment
Following a referral screens and assesses the clinical needs of patients through accepted standards of interviewing.
Interviews patient and completes initial assessment through collaboration with prior medical
records, family, physician, clinic care, community agency representatives, and/or
other behavioral health professionals.
Applies the principles of growth and development over the human life span and assesses the patient's needs consistent to his/her age specific needs.
Treatment Planning and Implementation
Makes recommendations regarding an appropriate treatment plan based on the collaboration performed in assessment.
Documents treatment goals in clear concise terms that are behavioral, measurable and understandable to the patient.
Documents and collaborates with other clinicians progress toward treatment goals.
Keeps patients informed regularly throughout the course of treatment on progress and planning.
Provides psychotherapy that is ethical, professional and void of behavioral modification techniques.
Provides psychotherapy that is based on an understanding and integration of various theoretical approaches to human behavior.
Ensures that the psychotherapy interventions are provided in a safe, confidential and therapeutic environment.
Supervises and monitors patient activities. Providing case management as needed.
Provides crisis intervention and critical stress counseling to patients/families as necessary.
Provides for Emergency Petition as deemed appropriate.  Assists in assessment of and provides crisis intervention and community referral to potential victims of abuse, neglect, and/or domestic violence following organizational and departmental guideline
Discharge and Referral – coordinates referral and other activities to include
Maintaining awareness of resources for patient support.
Referrals to psychiatric outpatient programs/therapists/clinics appropriate to patient's needs.
Referrals to community social support, advocacy, educational agencies.
Admission to UMMS inpatient psychiatric units as needed.
Referral to BWMC PHP/IOP Programs or other UMMS-related programs as needed.
Identifies patient/family learning needs and implements appropriate measures to meet these.
Performs documentation duties in department and in patient record, which are timely, accurate, concise and legible.
Demonstrates awareness and sensitivity to patient/family rights.
Ensures the confidentiality and respects the rights of patients, employees and the confidentiality of all documents.
 Professional Responsibility
Embraces and demonstrates Departmental core values of respect, dignity, hope, education and enthusiasm to all customers (patient, family, staff, community).
Prioritizes work responsibilities and effectively manages multiple demands.
Complies with required reporting/statistical procedures.
Seeks validation of knowledge base, skill level, and decision making as necessary and assertively seeks guidance in areas of question.
Participates actively in staff development activities for department.
Demonstrates self-directed learning and participation in continuing education to meet own professional development needs.
Participates in development and attainment of departmental goals.
Participates in departmental quality improvement activities.
Participates in standards development.
Practices effective problem identification and resolution skills as a method of sound decision making.
Accepts change as a part of the problem-solving process. Consistently applies resolutions that have been identified as effective.
Services on committees within the organization and in the community, when appropriate.
What You Need to Be Successful:
Education and Experience
Master's Degree from an accredited college or university in Social Work or in a related behavioral health field required.
Current advanced licensure in good standing in the State of Maryland (e.g. LCSW-C, PCPC, Ph.D., Psy D) required
Three (3) to five (5) years of providing psychotherapy services and sound knowledge of the current DSM are required.
Previous hospital experience preferred.
We are an Equal Opportunity/Affirmative Action employer.  All qualified applicants will receive consideration for employment without regard to sex, gender identity, sexual orientation, race, color, religion, national origin, disability, protected veteran status, age, or any other characteristic protected by law.
What aspect of UMMS' culture keeps you at the company?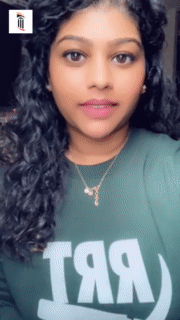 Video length: 31 seconds
0:31
My name is Christina, and I'm a respiratory therapist at UM BWMC. At the height of COVID, I had actually joined the hospital as a clinical extern, and upon obtaining my license, I decided to join full-time. One of the reasons why I chose to join full-time was because, as a new grad, it was very important for me to have my voice heard and appreciated, which I definitely feel at this hospital. And in addition, it is a huge plus to have all the up-to-date technologies and equipment readily available for me to utilize. I love working here, and as a new grad, I couldn't have chose a better place to work.

Registered Respiratory Therapist
Similar Jobs
No jobs found.
Terms of Service | Need help applying? Contact our HR Connections Service Center: 1-855-486-6747
We are an Equal Opportunity / Affirmative Action employer. All qualified applicants will receive consideration for employment without regard to sex, gender identity, sexual orientation, race, color, religion, national origin, disability, protected veteran status, age, or any other characteristic protected by law. EEO IS THE LAW