Description
COVID-19 Vaccine: All current and new team members, Medical Staff and partners, including contractors, volunteers and students, must be vaccinated against COVID-19 or have an approved medical or religious exemption. Learn More
Psychologist
Job ID: 104543
Area of Interest: Professionals
Location: Baltimore,MD US
Hours of Work: 8:00 – 4:30
Job Facility: University of Maryland Medical Center
Employment Type: Full Time
Shift: DAY
What You Will Do:
Psychologist
Full-Time
Baltimore, MD
Come elevate your skills and experience by working with a world class 800-bed, Magnet designated Academic Medical Center.
We are looking for talented professionals to join our team at the University of Maryland Medical Center.  
As a Team Member at UMMC, you'll experience:
A supportive and collaborative work environment
A comprehensive benefits package including health, vision and dental coverage including prescription drug coverage, Tax-Free Savings Plans and more!
A highly competitive wage scale: Annual merit increases and a base wage scale that is measured against to market standards.
Generous tuition reimbursement of up to $5,000 per year for your graduate degree.
Located in downtown Baltimore near the Inner Harbor and Camden Yards, you won't find a more vibrant place to work!
General Summary
Under general direction, provides psychological and therapeutic intervention services to patients with mental illness in an outpatient psychiatric setting.  The incumbent is concerned with the application of the science of psychology to the problems of investigating, understanding and modifying human behavior and adjustment.  Serve as a member of the professional treatment team, participates in staff discussions of patient diagnoses, treatment and progress, as indicated.   Supervise psychology interns, when appropriate.   Maintain the highest level of clinical standards and good public relations.
Principal Responsibilities and Tasks
The following statements are intended to describe the general nature and level of work being performed by people assigned to this classification.  They are not to be construed as an exhaustive list of all job duties performed by personnel so classified.
Provides advanced psychological, mental health and case management services to a caseload of the most difficult and complex cases.  Conducts clinical practice independently, but participates in peer supervision and review.
Provides consultation and education to clinical staff regarding psychological testing and assessment issues.  May conduct psychological testing for registered patients or act as a liaison with other providers regarding testing.
Provides consultation and educational services to community agencies as needed.
Participates in interdisciplinary conferences with appropriate medical, nursing, social work and administrative staff.
May be assigned as team leader for a multidisciplinary team.  Performs these duties under the supervision of the Clinic Director.  Takes responsibility for the first-line administrative supervision of professional staff.
Provides leadership by participation in quality management, research, didactic instruction and consultation, as assigned by the Clinic Director.
Provides in-service education to multidisciplinary clinical staff around issues of psychological assessment and other areas of expertise to include trauma informed care, dual diagnosis and the recovery model.
What You Need to Be Successful:

Education and Experience
Doctoral degree from an accredited University in a program approved by the Maryland Board of Examiners of Psychologists.
Must meet all post-doctoral requirements and holds a current license to practice in Maryland.
Four years post-masters clinical experience in a mental health care setting is required if the incumbent performs administrative duties (duties #5 – 10).  Some experience as a clinical supervisor is preferred.

Knowledge, Skills and Abilities
Proficient knowledge of mental health treatment and case management is necessary.  Expert knowledge of the theories and principles of psychology, human growth and development, interview techniques, and psychological testing is required.
Strong leadership abilities are required, including proficient organization and problem-solving skills, and ability to resolve difficult conflict-oriented situations for the common good.
Highly effective verbal and written communication skills are required to interact with patients, families, interns, and administrative and professional staff.
Ability to demonstrate knowledge and skills necessary to provide care appropriate to the patient population(s) served.  Ability to demonstrate knowledge of the principles of growth and development over the life span and ability to assess data reflective of the patient's requirements relative to his or her population-specific and age specific needs.

Patient Safety
Ensures patient safety in the performance of job functions and through participation in hospital, department or unit patient safety initiatives.
Takes action to correct observed risks to patient safety.
Reports adverse events and near misses to appropriate management authority.
Identifies possible risks in processes, procedures, devices and communicates the same to those in charge.
We are an Equal Opportunity/Affirmative Action employer.  All qualified applicants will receive consideration for employment without regard to sex, gender identity, sexual orientation, race, color, religion, national origin, disability, protected veteran status, age, or any other characteristic protected by law.
Why is it important to you to celebrate Pride in your workplace?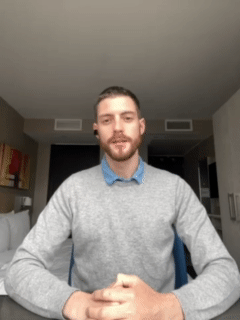 Video length: 14 seconds
0:14
To me, it shows that my employer really cares about the individuals who they employ. It shows that they care about the community and what we stand for. And to me, that means more than words could ever describe.

Similar Jobs
No jobs found.
Terms of Service | Need help applying? Contact our HR Connections Service Center: 1-855-486-6747
We are an Equal Opportunity / Affirmative Action employer. All qualified applicants will receive consideration for employment without regard to sex, gender identity, sexual orientation, race, color, religion, national origin, disability, protected veteran status, age, or any other characteristic protected by law. EEO IS THE LAW