Description
COVID-19 Vaccine: All current and new team members, Medical Staff and partners, including contractors, volunteers and students, must be vaccinated against COVID-19 or have an approved medical or religious exemption. Learn More
Pharmacy Technician
Job ID: 103387
Area of Interest: Allied Health
Location: Glen Burnie,MD US
Hours of Work: 0600-1430 rotating weekends (q3)
Job Facility: UM Baltimore Washington Medical Center
Employment Type: Full Time
Shift: DAY
What You Will Do:
Under the supervision of Pharmacists, assists in the formulation, preparation, dispensing, and delivery of medications and pharmaceutical supplies.
What You Need to Be Successful:
High School diploma or equivalent required.
Completion of technician training program preferred.
Certified pharmacy technician preferred. Registered as Registered Pharmacy Technician with State of Maryland within six months of date of hire or transfer into the position.
One – two years working experience as a pharmacy technician in an institutional setting preferred.
We are an Equal Opportunity/Affirmative Action employer.  All qualified applicants will receive consideration for employment without regard to sex, gender identity, sexual orientation, race, color, religion, national origin, disability, protected veteran status, age, or any other characteristic protected by law.
How has UMMS enabled you to grow your career?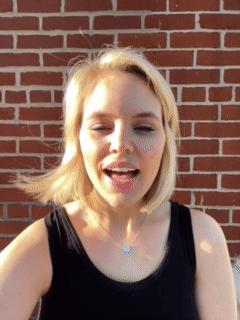 Video length: 53 seconds
0:53
Hi, my name's Morgan. I started my nursing career a little over a year ago at UM BWMC on the progressive care unit. As a new nurse, I was extremely nervous to start, but PCU is such a strong, amazing team, and I felt supported and appreciated immediately. I learn so much from my patients and my colleagues every day, and I feel comfortable asking anyone on the floor anything. BWMC has provided me with the resources I need to be successful personally and successful in providing the highest quality of care to our community. When I started, I received all the necessary training, telemetry training, stroke-specific training, and I've become ACLS certified. If you decide to join PC, you'll be surrounded by an amazing group of people and feel very supported.
Terms of Service | Need help applying? Contact our HR Connections Service Center: 1-855-486-6747
We are an Equal Opportunity / Affirmative Action employer. All qualified applicants will receive consideration for employment without regard to sex, gender identity, sexual orientation, race, color, religion, national origin, disability, protected veteran status, age, or any other characteristic protected by law. EEO IS THE LAW