Description
COVID-19 Vaccine: All current and new team members, Medical Staff and partners, including contractors, volunteers and students, must be vaccinated against COVID-19 or have an approved medical or religious exemption. Learn More
Patient Observation / Safety Sitter
Patient Observation / Safety Sitter
Job ID: 101592
Area of Interest: Nursing Support
Location: La Plata,MD US
Hours of Work: varied
Job Facility: UM Charles Regional Medical Center
Employment Type: Supplemental/Per Diem
Shift: ROTATING
What You Will Do:
Patient Observation / Safety Sitter
PRN – Rotating Shift
Charles Regional Medical Center
La Plata, Maryland
Great health, great opportunities.
At University of Maryland Charles Regional Medical Center (UM CRMC), our talented and diverse groups of professionals represent our strength. Through teamwork and a collaborative work environment, we proudly serve our patients and our community with unwavering commitment. It's our passion for people that motivates us to do great work every single day.
Consistently named among the top 100 Best Places to Work in Maryland, our team members have the opportunity to grow professionally in a supportive and stimulating environment.
As a member of our team, you will experience:
A supportive, stimulating, and collaborative work environment
A comprehensive benefits package to support your health and a balanced lifestyle – including health, vision, and dental coverage including prescription drug coverage, Tax-Free Savings Plans, and more!
Generous tuition reimbursement to support your continuing education and professional growth.
Under supervision of the Unit Nurse Managers, Resource Nurses, and primary care nurses, the Safety Sitter provides continuous observation and surveillance of assigned patients. Verbally redirects the patient from engaging in at risk behaviors. Summons nursing staff if the patient requires assistance. Knowledgeable and supportive of patient and institutional confidentiality and related hospital policies.
As a Patient Observation/Safety Sitter, you'll maintain and perform a variety of non-clinical/technical patient care and clerical activities. You will assist with patient care. Patient Observation / Safety Sitter Functions. Provides age-specific care for patients served. Assists with unit/department functions.
What You Need to Be Successful:
High school diploma or equivalent is required.
Experience in a health care setting is preferred.
HeartSaver CPR certification is required.
Basic Life Support (BLS) Certification required within six (6) months of hire.
We are an Equal Opportunity/Affirmative Action employer.  All qualified applicants will receive consideration for employment without regard to sex, gender identity, sexual orientation, race, color, religion, national origin, disability, protected veteran status, age, or any other characteristic protected by law.
How long have you been with UMMS and what has kept you here?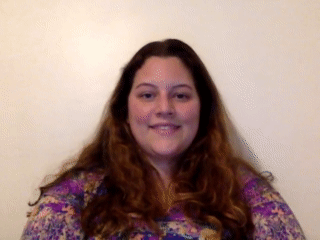 Video length: 45 seconds
0:45
I've been with the University of Maryland Medical System for 10 years. And I've been with Shore Regional Health for all of those 10 years. And what has kept me with Shore Regional Health is the fact that we have been able to become one with the University of Maryland Medical System. And so becoming part of this larger network has given us access to resources and groups of providers and technology and efficiency in our processes here on Eastern Shore that we wouldn't have otherwise had. And so this collaboration and this becoming one with the University of Maryland Medical System has been really what's been able to allow us to achieve our goal here at Shore Regional Health, which is that of creating healthier communities.

Terms of Service | Need help applying? Contact our HR Connections Service Center: 1-855-486-6747
We are an Equal Opportunity / Affirmative Action employer. All qualified applicants will receive consideration for employment without regard to sex, gender identity, sexual orientation, race, color, religion, national origin, disability, protected veteran status, age, or any other characteristic protected by law. EEO IS THE LAW
Related Jobs