Description
COVID-19 Vaccine: All current and new team members, Medical Staff and partners, including contractors, volunteers and students, must be vaccinated against COVID-19 or have an approved medical or religious exemption. Learn More
Occupational Therapist Asst
Occupational Therapist Asst
Job ID: 100955
Area of Interest: Allied Health
Location: Baltimore,MD US
Hours of Work: 7:30 a.m. – 4:00 p.m.
Job Facility: University of Maryland Medical Center
Employment Type: Full Time
Shift: DAY
What You Will Do:
Occupational Therapist Asst
Full-Time
Baltimore, MD
Come elevate your skills and experience by working with a world class 800-bed, Magnet designated Academic Medical Center.
We are looking for talented professionals to join our team at the University of Maryland Medical Center.  
As a Team Member at UMMC, you'll experience:
A supportive and collaborative work environment
A comprehensive benefits package including health, vision and dental coverage including prescription drug coverage, Tax-Free Savings Plans and more!
A highly competitive wage scale: Annual merit increases and a base wage scale that is measured against to market standards.
Generous tuition reimbursement of up to $5,000 per year for your graduate degree.
Located in downtown Baltimore near the Inner Harbor and Camden Yards, you won't find a more vibrant place to work!
General Summary
Works under the supervision of a licensed Occupational Therapist in the hospital; assists in providing treatment to patients through a program of specified activities in the therapy plan of treatment.
Principal Responsibilities and Tasks
The following statements are intended to describe the general nature and level of work being performed by people assigned to this classification.  These are not to be construed as an exhaustive list of all job duties performed by personnel so classified.
Provides direct occupational therapy services to referred in-patients and out- patients with medical diagnoses such as (but not limited to) stroke, spinal cord injured, traumatic brain injured, multiple sclerosis, various medical diagnoses, and orthopedic conditions. Provides care to patients pre and post op.
Responds to therapist assignment of patient to caseload by gathering pertinent information from the patient's medical record. Assists with patient initial screening. Coordinates delivery of therapy with other team members and patients.
Provides input to the therapist for the development of a treatment plan adhering to the short and long term goals established by the therapist.
Treats patients individually or in groups utilizing accepted occupational therapy methods such as (but not limited to): range of motion, strengthening, muscle re-education, gross/fine motor coordination, perceptual motor and sensory integrative, cognitive training, ADL skills, orthotic and adaptive equipment fabrication and psychosocial skills. Adheres to policies and procedures of the unit, discipline, and hospital.
Provides patients and caregivers instructions for home exercise program and discharge training.
Attends and participates in clinical patient rounds, team meetings, family conferences/training and in-patient and outpatient clinics as required.
What You Need to Be Successful:
Education and Experience
Associate's Degree from an Occupational Therapy Assistant Program or program recognized by the Board and approved by the American Occupational Therapy Association or by the World Federation of Occupational Therapy is required.
Licensure as an Occupational Therapy Assistant issued by the Maryland State Board of Occupational Therapy Practice is required.
Current CPR card required.
We are an Equal Opportunity/Affirmative Action employer.  All qualified applicants will receive consideration for employment without regard to sex, gender identity, sexual orientation, race, color, religion, national origin, disability, protected veteran status, age, or any other characteristic protected by law.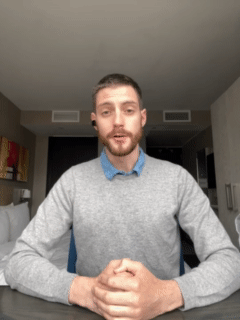 Video length: 7 seconds
0:07
They're important because they help us stay connected as a community, and they help provide useful resources.
Terms of Service | Need help applying? Contact our HR Connections Service Center: 1-855-486-6747
We are an Equal Opportunity / Affirmative Action employer. All qualified applicants will receive consideration for employment without regard to sex, gender identity, sexual orientation, race, color, religion, national origin, disability, protected veteran status, age, or any other characteristic protected by law. EEO IS THE LAW