Description
Every step my patients take

is a huge achievement for them.

I'm here to cheer them on.
Search
Our Jobs
Keyword
Category
State City Organization
Job Recommendations
Let us find jobs for you based on your LinkedIn profile.
Experienced Perioperative L.P.N.
Boston, Massachusetts
Department: Operating room
At Beth Israel Deaconess Medical Center our nurses make a difference each and every day. Here you will work in a collaborative environment where our patients come first. You are a patient advocate delivering compassionate care while ensuring safe nursing practices. We are Harvard with a heart and strive to build on our legacy of nursing excellence.
Full Time
Level: 1 + Years
RN License
Back to Job Navigation (Overview)
2,955

nurses at BIDMC, ensuring
every patient receives
personalized care

92%

of our nurses have a
bachelor's, master's,
or doctorate degree

130,000

dollars in scholarships awarded annually for
academic advancement
in nursing
Rewards



Collaboration




401k/Retirement Savings




Continuing Education




Amenities




Health and Wellness Programs




$5 Red Sox Tickets
Back to Job Navigation (Rewards)
Responsibilities
Department Description:
Perioperative LPNs will practice either in the Operating Room(OR) or in Labor & Delivery (L&D). Our 4-6 month training program consists of strategic and innovative approaches to utilize on-line learning, simulation,
as well as clinical practice in the OR and L&D with a dedicated preceptor. Perioperative LPNs in the OR and L&D care for patients in a wide variety of surgical subspecialties
Job Location:
Boston, Massachusetts
Req ID: 46321BR
Job Summary: The BIDMC Nursing Mission is to build on a legacy of nursing excellence by caring with compassion, advancing the art & science of nursing, and advocating for the health of patients, families, and communities. The LPN works in collaboration within the healthcare team. The Perioperative LPN is an individual who is licensed and contributes to safe, quality and fiscally responsible care of patients. Is a novice who practices with maximal guidance and direction. Is preceptor dependent and consistently needs assistance. Emerges from the Perioperative LPN Entry Program practicing at the advanced beginner level and is able to practice with guidance and direction often needing assistance. Functions in accordance with philosophy, standards, and policies established by the hospital and nursing department. Training, evaluation and competencies for this role are overseen by the Nursing Director.
Essential Responsibilities:
Collaborates with the circulating nurse prior to a surgical procedure to carry out the plan of care by preparing the operating room, gathering and preparing supplies, instruments and equipment, preparing and maintaining the sterile field using sterile and aseptic technique and ensuring that surgical equipment is functioning properly and safely.
Anticipates and responds to the needs of a surgeon and other team members by monitoring the sterile field and providing the required instruments and supplies during the intraoperative phase of patient care.
Participate in surgical team under direction of RN Circulating nurse in scrub role including; passing supplies, equipment or instruments, sponging or suctioning an operative site, preparing and cutting suture material, transferring/irrigating with fluids, transferring but not administering, drugs, handling specimens, and assisting in counting supplies and instruments with the circulating nurse.
Recognizes, intervenes, and reports situations which impede patient safety. Safeguards the privacy of patients. Maintains confidentiality relating to patients. Aware of patient's rights and legal, moral, and ethical implications of actions.
Facilitates efficient turnover time by prioritizing activities related to equipment and instrumentation needed for cases to follow in assigned room. Recognizes and reports problems related to kits, equipment or supplies.
Implements plan of care. Administers various types of medications to patients as directed by RN Circulator.
Evaluates and documents response appropriately. Immediately reports adverse effects to clinical staff. Assists in procedures or treatments as appropriate.
Participates in administrative patient care functions including Participates in health teaching required by patients and families as determined by assessment and requested by clinicians. Completes follow-up phone calls and scheduling of appointments. Assists in patient teaching that is culturally, linguistically and educationally appropriate.
Assists in maintaining patient flow in clinic setting. Evaluates and prioritizes care according to patient needs. Alerts clinician to patients requiring immediate care. Works with registration staff in the management of walk-ins or rebooking of cancellations.
Functions as part of health care team. Works cooperatively with registered nurses and practice/medical assistant staff to ensure that all patient care needs are met. Attends and participates in staff meetings and contributes to problem identification and resolution. Coordinates Immunizations which may include: ordering, administration, tracking and documentation of vaccines/immunizations.
Documents observations, medication administration, vital signs, and teaching in the appropriate section of medical records. Initiates outreach per established procedures and under the direction of health care team. Reports and documents activities or difficulties to care team in a timely fashion.
Required Qualifications:
Vocational or Technical training in from a professional accredited Practical Nursing Program required.
License Licensed Practical Nurse required., and Certificate 1 Basic Life Support required.
0-1 years related work experience required.
Basic familiarity with computers. Ability to navigate at a basic level within web-based applications.
Competencies:
Decision Making: Ability to make decisions that are guided by general instructions and practices requiring some interpretation. May make recommendations for solving problems of moderate complexity and importance.
Problem Solving: Ability to address problems that are varied, requiring analysis or interpretation of the situation using direct observation, knowledge and skills based on general precedents.
Independence of Action: Ability to follow precedents and procedures. May set priorities and organize work within general guidelines. Seeks assistance when confronted with difficult and/or unpredictable situations. Work progress is monitored by supervisor/manager.
Written Communications: Ability to communicate clearly and effectively in written English with internal and external customers.
Oral Communications: Ability to comprehend and converse in English to communicate effectively with medical center staff, patients, families and external customers.
Knowledge: Ability to demonstrate full working knowledge of standard concepts, practices, procedures and policies with the ability to use them in varied situations.
Team Work: Ability to work collaboratively in small teams to improve the operations of immediate work group by offering ideas, identifying issues, and respecting team members.
Customer Service: Ability to provide a high level of customer service and staff training to meet customer service standards and expectations for the assigned unit(s). Resolves service issues in the assigned unit(s) in a timely and respectful manner.
Age based Competencies:
Employees in this job must be competent to provide patient care to the following age groups: Neonatal:Birth to 6 months, Youth: 6 months to 16 years, Young adult: 16-30 years, Middle Age: 30 - 60 years, Elderly: 60 -.
Physical Nature of the Job:
Medium work: Exerting up to 50 pounds of force occasionally and or up to 20 pounds of force frequently. Job is physical in nature and employee needs to stand and/or move around through the majority of their shift.
EOE StatementBIDMC is EOE M/F/VET/DISABILITY/GENDER IDENTITY/SEXUAL ORIENTATION
VaccinesAs a health care organization, we have a responsibility to do everything in our power to care for and protect our patients, our colleagues and our communities. BILH requires that all staff be vaccinated against influenza (flu) and COVID-19 as a condition of employment.
Share this Job
Working at this Location
Check out where you could be working if you apply.
Quote
Let me just give you a quick overview of why it's different here. You'll be heard, respected, valued. Your ideas will be sought, your input welcomed. There's a real commitment to keeping it collegial and collaborative.

-Marsha M., RN, MS, Senior Vice President, Patient Care Services CNO
Trending
Actor John Krasinski spreads some good news at BIDMC

BIDMC Named Top 25 Hospitals in the Nation to Work For

BIDMC recognized as a leader in "LGBTQ Healthcare Equality"

How to Apply
Click image to play video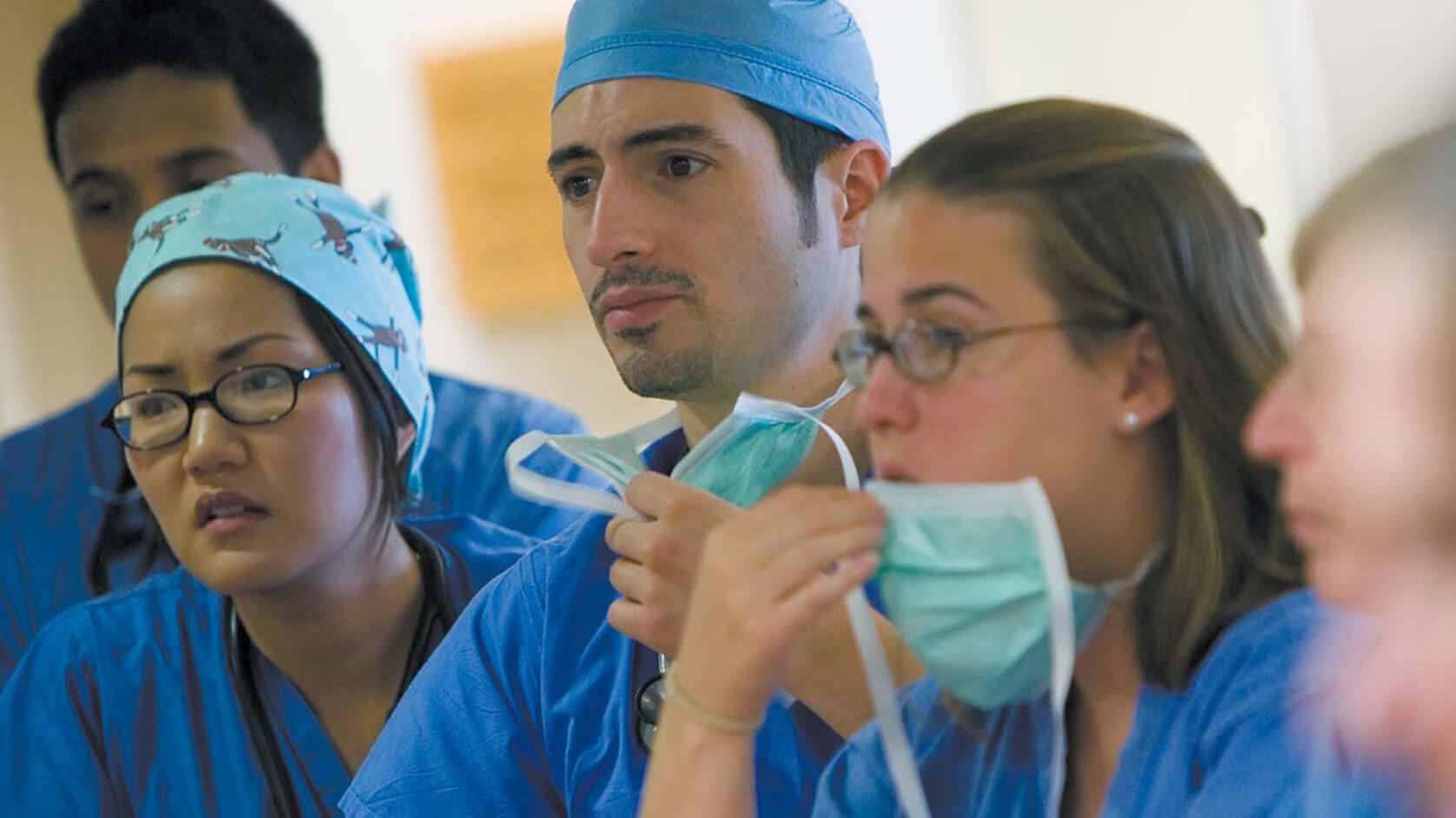 Back to Job Navigation (Trending)
Your Saved Jobs
You have not saved any jobs yet.
Similar Jobs
Sign up for our Talent Community and receive Job Alerts