Description
COVID-19 Vaccine: All current and new team members, Medical Staff and partners, including contractors, volunteers and students, must be vaccinated against COVID-19 or have an approved medical or religious exemption. Learn More
Critical Care Transport Specialist 1
Critical Care Transport Specialist 1
Job ID: 110256
Area of Interest: Professionals
Location: Baltimore,MD US
Hours of Work: Sunday through Saturday, 24/7 rotating
Job Facility: University of Maryland Medical System
Employment Type: Full Time
Shift: ROTATING
What You Will Do:
Critical Care Transport Specialist 1
University of Maryland Medical System
Baltimore Maryland
At the University of Maryland Medical System , the health of Maryland is our mission — and our passion. We are the one health system that is focused on our state and delivering healthcare that's made for Marylanders.
UMMS brings together a diverse and collaborative team of innovators committed to caring for our Marylanders, advancing medicine, and transforming lives. At UMMS, people are our priority – and that includes our patients, our community and our employees. We take your wellbeing, growth and work-life balance seriously.
General Summary
UMMS is seeking a Critical Care Transport Specialist.  The Maryland ExpressCare (MEC) Critical Care Transport Specialist 1 (CCTS1) must be able to function as a member of a highly effective, high-acuity, high-volume critical care transport team.  Team members in this role are expected to work collaboratively and respond quickly and appropriately in fast-paced clinical situations requiring immediate action both in and out of the hospital environment.
The CCTS1 has an expanded paramedic scope of practice and provides high-acuity critical care and emergency ground/surface transportation for the following patient populations; Stroke, STEMI, trauma, medical, surgical, cardiac, neurologic, high risk obstetrics, neonatal, and pediatric. The CCTS1 works with physician medical directors, critical care transport nurse specialists, and providers to provide high acuity medical therapies and interventions. This role functions under the authority of (1) MEC clinical guidelines and (2) Maryland Institute for Emergency Medical Services Systems (MIEMSS) protocols when appropriate. The position works closely with healthcare providers at sending and receiving facilities to articulate a comprehensive transport plan. The scope of practice includes patients from all age groups.
What You Need to Be Successful:
Minimum Qualifications
Current certificate as a Nationally Registered Paramedic
Paramedic license issued by the Maryland Institute for Emergency Medical Services
High school diploma or GED
2 or more years of experience as a paramedic in a high volume, high acuity emergency medical services system
Active and valid American Heart Association (AHA)certification-Basic Life Support (BLS) or equivalent
Active and valid AHA certification-Advanced Cardiac Life Support (ACLS) or equivalent *
*Equivalent course work determination will be made by MEC Medical Director and Nurse Manager
Preferred Experience
1-2 years of experience in critical care inter-facility transport
*Equivalent course work determination will be made by MEC Medical Director and Nurse Manager
We are an Equal Opportunity/Affirmative Action employer.  All qualified applicants will receive consideration for employment without regard to sex, gender identity, sexual orientation, race, color, religion, national origin, disability, protected veteran status, age, or any other characteristic protected by law.
What do you find most rewarding about your role?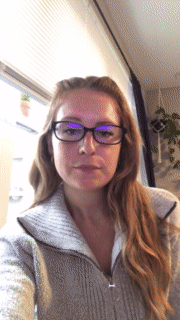 Video length: 28 seconds
0:28
What I find most rewarding about my role is the opportunity and the chance to be unique and to be creative. There's a whole outlet where I get to design, I get to create and implement new things that I think would be user-friendly, so getting to kinda get into the mindset of how can I make things better, how can I get more creative is just really a fun experience to have within this role.

Informatics Communications Specialist
Similar Jobs
No jobs found.
Terms of Service | Need help applying? Contact our HR Connections Service Center: 1-855-486-6747
We are an Equal Opportunity / Affirmative Action employer. All qualified applicants will receive consideration for employment without regard to sex, gender identity, sexual orientation, race, color, religion, national origin, disability, protected veteran status, age, or any other characteristic protected by law. EEO IS THE LAW