Description
COVID-19 Vaccine: All current and new team members, Medical Staff and partners, including contractors, volunteers and students, must be vaccinated against COVID-19 or have an approved medical or religious exemption. Learn More
Coding Compliance Auditor (Remote)
Coding Compliance Auditor (Remote)
Job ID: 101837
Area of Interest: Clerical
Location: Baltimore,MD US
Hours of Work: M-F
Job Facility: University of Maryland Medical System
Employment Type: Full Time
Shift: DAY
What You Will Do:
Position: MS Coding and Compliance Auditor (Remote)
Remote/WFH
Full Time: Day
I.            General
Accurately audits hospital Inpatient, Ambulatory Surgery, Observation, and any other outpatient encounter visit for the purpose of appropriate reimbursement, research and compliance with federal and state regulations according to established ICD-10-CM/PCS coding and/or CPT-4 procedure coding classification systems.
II.           Principal Responsibilities and Tasks
The following statements are intended to describe the general nature and level of work being performed by people assigned to this classification. They are not to be construed as an exhaustive list of all job duties performed by personnel so classified.
Serves as a clinical coding subject matter expert, and utilizes critical thinking to analyze and evaluate documentation issues with consultation from the medical and clinical staff, and clinical documentation specialists as needed.

Audits ICD-10 diagnostic codes and CPT-4 procedure codes to outpatient, ambulatory surgery, and observation visits for the purpose of reimbursement, research and compliance with federal and state regulations.
Audits complex inpatient cases such as trauma, rehab, neurology, critical care, etc. utilizing the ICD-10-CM and ICD-10-PCS nomenclature to ensure accurate APR-DRG/SOI/ROM and POA assignment.

Serves in an advisory and educator role for Coding Specialists. Serves as communicator between Clinical Documentation Specialists and Coding. Researches new surgical procedures and technology. Provides training to new employees

Reports coding quality accuracy rate for each coder
Monitors productivity rate for each coder
Conducts specialized focused audits as needed.

Communicates with various departments within the hospitals regarding coding accuracy. Refers any problems to management timely, providing clear details. Assist coding specialists in writing appropriate coding queries, works collaboratively with CDI, understand Potentially Preventable Complications (PPC's)/Maryland Hospital Acquired Conditions (MHAC's), Prevention Quality Indicators (PQI's) and their impact and other indicators as needed.
Complies with AHIMA standards of ethical coding and coding compliance guidelines.
Demonstrates support and compliance with University of Maryland Medical System mission, vision, values statement, goals and objectives and policies. Performs other duties or projects such as coding corrections as assigned by the manager.
What You Need to Be Successful:
Education and Experience
High School graduate or equivalent.  Formal ICD-10-CM, ICD-10-PCS, CPT-4 training. Associates or Bachelor's degree. Education will be considered in lieu of experience.
Minimum of two years ICD-10-CM/ICD-10-PCS coding and abstracting experience with at a Level 1 Trauma hospital or 4 years of experience with coding inpatient hospital medical records. 2-3 Years Ambulatory coding experience.
One of the following: Certified Coding Specialist (CCS), Registered Health Information Technician (RHIT), Registered Health Information Administrator (RHIA), Certified Inpatient Coder (CIC)
We are an Equal Opportunity/Affirmative Action employer.  All qualified applicants will receive consideration for employment without regard to sex, gender identity, sexual orientation, race, color, religion, national origin, disability, protected veteran status, age, or any other characteristic protected by law.
What are some unique perks UMMS offers to its team members?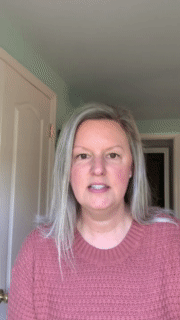 Video length: 58 seconds
0:58
Hi, I'm a Clinical Informaticist at the University of Maryland. My name is Michelle. One of the unique parks that you'll find at the University of Maryland, that you won't find at other healthcare facilities, is the ability to network and find support at any given time across the board. Whether it is in your own team, or if you need to reach out to another team, there is always someone available and happy to help you with any questions or any additional information that you might need to complete a task or a project. I think that that is a wonderful trait and I think that that is unique to University of Maryland. The other perk that I think that you find at University of Maryland that I have not seen at other facilities where I've worked or in other roles is the ability and the encouragement of life-work balance. That is something that is not easy to find nowadays, but I think that you find that in every aspect of working for the University of Maryland.

Terms of Service | Need help applying? Contact our HR Connections Service Center: 1-855-486-6747
We are an Equal Opportunity / Affirmative Action employer. All qualified applicants will receive consideration for employment without regard to sex, gender identity, sexual orientation, race, color, religion, national origin, disability, protected veteran status, age, or any other characteristic protected by law. EEO IS THE LAW