Description
COVID-19 Vaccine: All current and new team members, Medical Staff and partners, including contractors, volunteers and students, must be vaccinated against COVID-19 or have an approved medical or religious exemption. Learn More
Clinical Research Program Manager (RN)
Clinical Research Program Manager (RN)
Job ID: 108606
Area of Interest: Professionals
Location: Baltimore,MD US
Hours of Work: M-F, 8-4p
Job Facility: University of Maryland Medical Center
Employment Type: Full Time
Shift: DAY
What You Will Do:
Clinical Research Program Manager (RN)
Full-time – Day Shift
UMMC – Baltimore, MD
Under general supervision, collaborates with hospital personnel and departments, legal counsel, University of Maryland, Baltimore faculty investigators, and public and private sponsors and organizations regarding requirements for conducting and implementing clinical research at the University of Maryland Medical Center.
II.             Principal Responsibilities and Tasks
The following statements are intended to describe the general nature and level of work being performed by people assigned to this classification.  They are not to be construed as an exhaustive list of all job duties performed by personnel so classified.
Collaborates with hospital personnel and departments, compliance, and University of Maryland, Baltimore study personnel regarding requirements for conducting clinical research.
Ensures research-related activities by UMMC clinical staff are within scope of practice and follow UMMC policy.
Processes new inquiries for hosting research studies and coordinates the departmental review process.
Works with departmental leadership to determine level of difficulty in accommodating protocol issues.
Connects UMB researchers to department resources and content experts.
Facilitates communication between study investigators and departmental leadership to obtain administrative approval for research activities.
Attends regular meetings with investigators to understand and anticipate research support needs.
Attends study initiation meetings to ensure mutual understanding of research activities.
Serves as a key member of the UMMC Downtown and Midtown Campus Research Review Committees and the UMMS Research Compliance Committee, providing clinic and department specific insights to proposal reviews and decision-making.
Attends University of Maryland Medicine Clinical Research Network meetings to understand research priorities.
Communicate with finance office to ensure payment for research activities occurs as per contracts.
Acts as a resource to investigators, staff, and clinical research coordinators.
Designs tracking and documentation system for all approved and potential IRB research studies.
Ensures all ongoing research activities have obtained IRB approval prior to study initiation and that studies are conducted according to good Clinical Practices, Quality Assurance and Code of Federal Regulations.
Designs and implements tracking system for clinical staff involvement in research-related activities.
Provides recommendations to hospital leadership on feasibility and appropriateness of proposed studies.
Documents departmental concerns, suggestions, requested modifications and decisions.
Ensures hospital clinical staff have received appropriate training and clinical competence for research-related activities.
Provides recommendations for optimization of clinical staff time associated with research-related activities;
What You Need to Be Successful:
Bachelor of Science in Nursing is required, Master's Degree is preferred.
Current licensure in the State of Maryland as a Registered Nurse is required.
Five (5) years of direct patient care experience as an RN is required, critical care or oncology preferred.
Experience in clinical research preferred.
BLS required.
We are an Equal Opportunity/Affirmative Action employer.  All qualified applicants will receive consideration for employment without regard to sex, gender identity, sexual orientation, race, color, religion, national origin, disability, protected veteran status, age, or any other characteristic protected by law.
What is the culture like on your team?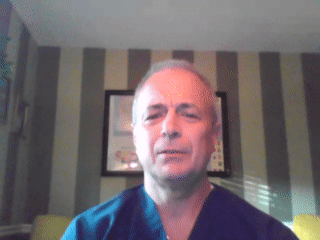 Video length: 32 seconds
0:32
Our team takes pride in providing a service to assess a patient's clinical status at the request of the patient's care team. We provide resources and manpower to facilitate urgent interventions, a change in the level of care for the patient or to simply provide a second set of eyes. We rely on the staff's trust and confidence in us to make that initial call. We never want to appear inconvenienced by a call. For us, every call is an opportunity to support, educate and forge connections.

Registered Nurse, Trauma Mobile Response Team
Similar Jobs
No jobs found.
Terms of Service | Need help applying? Contact our HR Connections Service Center: 1-855-486-6747
We are an Equal Opportunity / Affirmative Action employer. All qualified applicants will receive consideration for employment without regard to sex, gender identity, sexual orientation, race, color, religion, national origin, disability, protected veteran status, age, or any other characteristic protected by law. EEO IS THE LAW
Related Jobs