Description

Center Operation Manager
Location Houston, Texas, United States of America Category Operations Job Id R0017936
We're unique.  You should be, too.
We're changing lives every day.  For both our patients and our team members. Are you innovative and entrepreneurial minded? Is your work ethic and ambition off the charts?  Do you inspire others with your kindness and joy?
We're different than most primary care providers. We're rapidly expanding and we need great people to join our team.
The Center Manager in Training (CMiT) will be guided and trained by the clinic's Center Manager (CM) or Center General Manager (CGM) in management of the day-to-day administrative function and operation of a medical center. He/She plays an active, hands-on role in all facets of the business, including its production, staffing, financing, quality compliance, policymaking and patient care. The incumbent in this role has primary responsibility for ensuring the needs of the center, as well as, its physicians, clinicians, care teams, patients and visitors are met.ESSENTIAL JOB DUTIES/RESPONSIBILITIES:
In training and close collaboration with CGM/CM, owns and operates an average center budget in excess of $25M.
Works with CGM/CM to manage all routine center operations including responsibility for aspects of financial oversight; authority over production goals; monitoring net yields and implementing strategic initiatives. Strives to exceed daily, weekly and monthly objectives while maintaining operational effectiveness and efficiency.
Works with CGM/CM to administer the center's philosophy of continuous improvement. Duties include, collecting and analyzing data to maintain and improve center quality, efficiency and profitability. Implements effective corrective action plans when appropriate.
Works with CGM/CM to determine center labor usage to meet business needs; ascertains how to effectively execute productivity, increase strategies and optimize clinical staff and procedural value.
Participates in leadership training to manage a staff of care team support personnel. Actively involved in the full employment cycle of prospective direct reports, including but not limited to: participation in the recruitment process, annual performance appraisals, day-to-day oversight of staffing/scheduling needs, problem solving, exit interviews and termination/counseling decisions.
Works with CGM/CM to create and implement center-related human resource and finance objectives. Assists with ensuring financial targets are met and adheres to cash management, financial reporting and other fiscal responsibilities. Aids with ensuring staffing levels are maintained to support the effective operation of the center.
Works with CGM/CM to support policy formulation and execute budget by providing financial projections during budget development.
Works with CGM/CM to collaborate with market leadership to develop effective improvement action plans to address areas of concern and deficiency.
Works with CGM/CM to manage facilities, equipment, supplies, personnel and resources as they relate to cost containment. Helps regulate inventories at optimum levels by maximizing efficiencies at minimal cost.
Works with CGM/CM to ensure compliance with all company policies and procedures, as well as all applicable federal, state and local laws & regulations.
Works with CGM/CM to handle environmental health and safety by ensuring fire and safety compliance.
Closely partners with Marketing and Sales COEs to develop strategies to increase and retain membership.
Follows all HSE and OSHA policies and procedures. Works with CGM/CM to ensure the center and all employees comply with OSHA regulations and training. Completes all OSHA record keeping and reporting requirements.
Aids CGM/CM in promoting and driving customer service initiatives.
Works with CGM/CM to establish and administer center administrative policies and initiate action to enhance patient care programs.
Works with CGM/CM to forecast future staffing requirements. Helps to create, execute and support clinical staff recruitment and retention strategies.
Works with CGM/CM to ensure efficient patient flow throughout the center. Assists with identifying deficient areas and implementing corrective action as needed.
Works with CGM/CM to guide and support participation in patient care delivery.
Assists with improving staff - patient interactions through patient satisfaction tools.
Aids CGM/CM in assessing and resolving complaints received from staff, visitors, patients and physicians/clinicians.
Works with CGM/CM to convey and communicate proper workplace behavior, identify issues and/or improvement opportunities and utilize appropriate resources to correct and resolve.
Supports CGM/CM in maintaining a clean work environment, and ensuring center has sufficient operating supplies. Conducts routine internal procedure and documentation audits.
Performs other duties as assigned and modified at manager's discretion.
Competencies:
Drives Results: Consistently achieves results, even under tough circumstances.
Communicates Effectively: Developing and delivering multi-mode communications that convey a clear understanding of the unique needs of different audiences.
Builds Effective Teams: Building strong identity teams that apply their diverse skills and perspectives to achieve common goals.
Situational Adaptability:  Effectively building formal and informal relationship networks inside and outside the organization.
Customer Focus:  Building strong customer-centric relationships and delivering customer-centric solutions.
Demonstrates Self-awareness:  Using a combination of feedback and reflection to gain productive insight into personal strengths and weaknesses.
Business Insight: Applying knowledge of business and the marketplace to advance the organization's goals.
Financial Acumen: Interpreting and applying understanding of key financial indicators to make better business decisions.
KNOWLEDGE, SKILLS AND ABILITIES:
High business acumen and insight
Foundational knowledge and understanding of general Business Administration functions, processes, practices, procedures and techniques
Knowledge and understanding regulatory standards, various local, state and federal laws that apply to the business and where to find information on standards and interpretations
Astute awareness of the competitive healthcare environment
Proficient in all staff tasks and duties at a level adequate for training and critiquing employees in the performance of those tasks and duties
Strong leadership, training, written and verbal communication and interpersonal and presentation skills to drive results
Proven skills in budgeting and fiscal management
Strong organizational skills and keen attention to detail to handle multiple tasks, short deadlines, frequent interruptions and shifting priorities in support of changing company objectives
Excellent critical thinking and reasoning, decision-making and problem-solving skills
Ability to analyze situations, determine risks and find solutions to prevent future issues and resolve recurring defects
Proficient in Microsoft Office 365 products including Excel, Word, PowerPoint and Outlook, plus a variety of other word-processing, spreadsheet, database, e-mail and presentation software
Ability and willingness to travel locally, regionally and/or nationwide up to 10% of the time
Spoken and written fluency in English
This position requires the use and exercise of independent judgment
We're ChenMed and we're transforming healthcare for seniors and changing America's healthcare for the better.  Family-owned and physician-led, our unique approach allows us to improve the health and well-being of the populations we serve. We're growing rapidly as we seek to rescue more and more seniors from inadequate health care.
ChenMed is changing lives for the people we serve and the people we hire.  With great compensation, comprehensive benefits, career development and advancement opportunities and so much more, our employees enjoy great work-life balance and opportunities to grow.  Join our team who make a difference in people's lives every single day.
EDUCATION AND EXPERIENCE CRITERIA:
BA/BS degree in Business, Healthcare or Public Administration, Finance, Economics or a closely related field required OR additional experience above the minimum may be considered in lieu of the required education on a year-for-year basis
MBA, MHA, MPA or a Master's degree in a related discipline preferred
A minimum of 4 years' related internal and/or external work experience in same or similar service industry, preferable healthcare or hospitality
FOR INTERNAL CANDIDATES, the above plus:o    A minimum of 1 years INTERNAL supervisory/managerial experience required

o    Demonstrated knowledge and proficiency in working with ChenMed center level Income Statements, Medical products, services, standards, policies and procedures

FOR EXTERNAL CANDIDATES, the above plus:o    A minimum of 2 years progressive supervisory/managerial experience required

o    A minimum of 1 years Income Statement management experience required
Get notified for similar jobs
Sign up to receive job alerts
Enter Email address (Required)
Get tailored job recommendations based on your interests.
Similar Jobs
Center Operations Manager

Location Lakeland, Florida, United States of America Category Operations Posted Date 03/18/2022

Center Director in Training
Category Operations Posted Date 11/05/2021

Center Director in Training

Location St. Petersburg, Florida, United States of America Category Operations Posted Date 12/22/2021

Center Director in Training

Location Lakeland, Florida, United States of America Category Operations Posted Date 02/23/2022

Center Director in Training

Location Philadelphia, Pennsylvania, United States of America Category Operations Posted Date 04/08/2022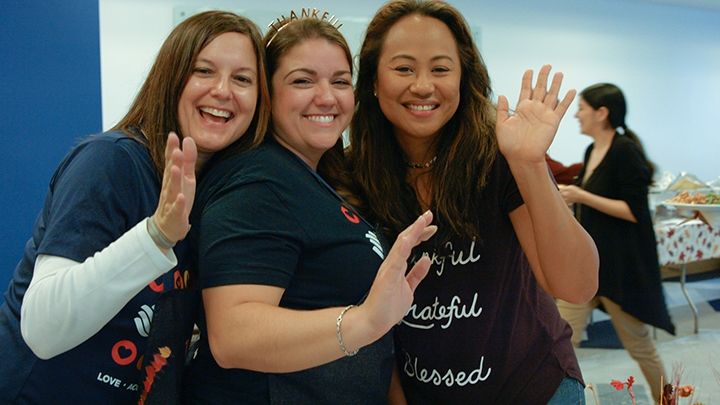 Culture
We're working together to build strong communities inside and outside.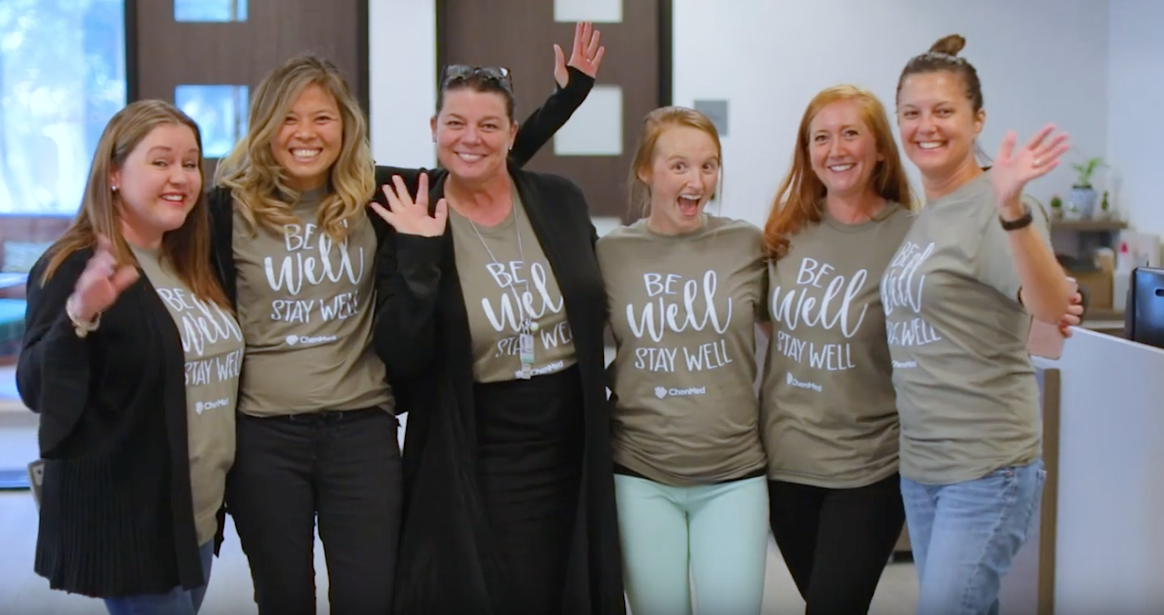 Benefits
ChenMed sees the whole person and looks to support your well-being.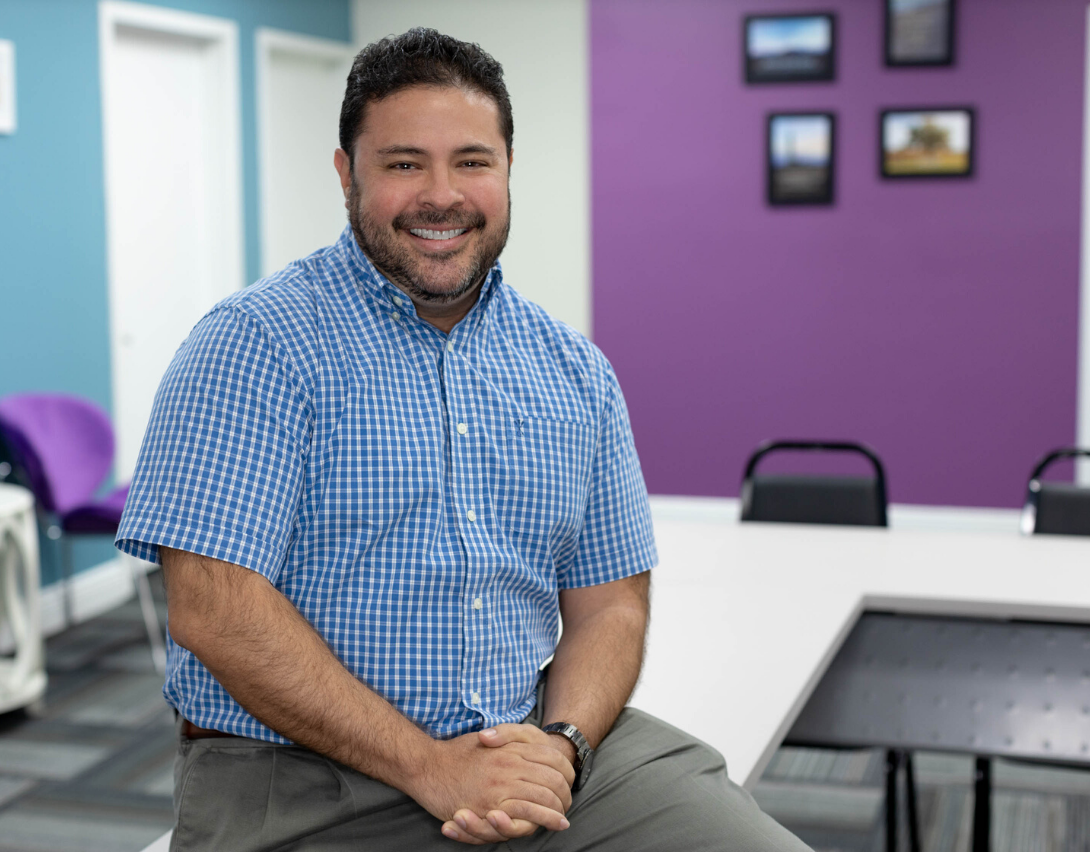 "I love that I get to teach our clinicians and non-clinicians things that I am passionate about...I also love working for a company that truly improves the quality of life for our seniors."
Nestor Arias, Senior Training Specialist
"I truly love ChenMed's vision and mission. It's the right way to treat patients and the way I treat my family."
David Guerra MD, Medical Director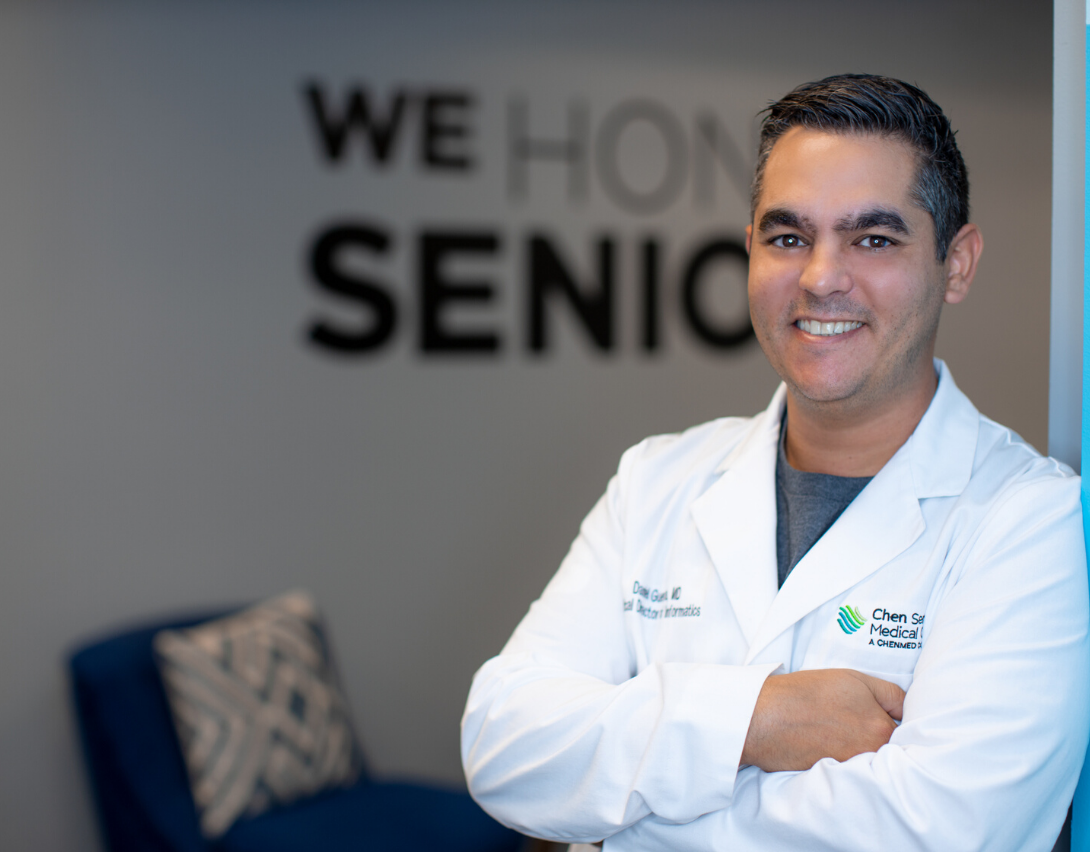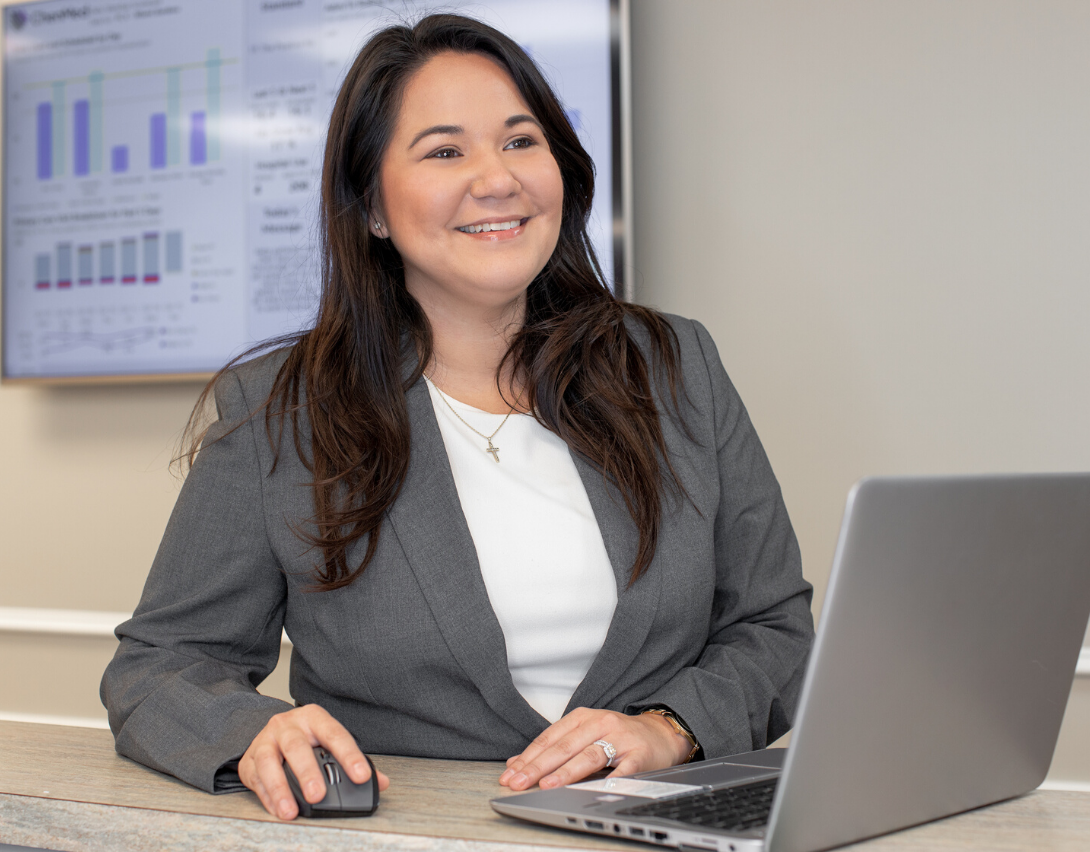 "I came to ChenMed because it fulfills my purpose as a person. Those who work for this company are very special, and they have the opportunity to do something life-changing."
Lynette Acosta, Center Manager
slide 2 of 3 "I truly love ChenMed's vision and mission. It's the right way to treat patients and the way I treat my family." David Guerra MD, Medical Director