Description
COVID-19 Vaccine: All current and new team members, Medical Staff and partners, including contractors, volunteers and students, must be vaccinated against COVID-19 or have an approved medical or religious exemption. Learn More
Cell Therapy Med Tech (MT)
Cell Therapy Med Tech (MT)
Job ID: 108748
Area of Interest: Allied Health
Location: Baltimore,MD US
Hours of Work: 8am-430pm
Job Facility: University of Maryland Medical Center
Employment Type: Full Time
Shift: DAY
What You Will Do:
Cell Therapy Specialist, Med Tech – Cell Therapy Lab
Full-time, 8am-430pm, M-F
Baltimore, MD

Cell Therapy is an exploding field that has revolutionized cancer treatments.

This is a position in the Cell Therapy Laboratory in the NCI designated Marlene and Stewart Greenebaum Comprehensive Cancer Center at the University of Maryland Medical Center (MSGCCC at UMMC). This unique lab supports lifesaving treatments for cancer patient in the Transplant and Cellular Therapy Program. We are seeking a highly motivated, Cell Therapy Specialist to join our Cell Therapy Team.
The Cell Therapy Specialist performs and/or verifies all tasks associated with manufacturing, processing, manipulation, and cryopreservation of Hematopoietic Progenitor Cells (HPC) and other related cellular products, distribution and shipment of HPC and other related products to the University of Maryland Medical Center (UMMC) clinical areas and other outside facilities. Ensures activities are performed in accordance with accepted standards and practices,as well as, regulations stipulated by the Foundation for the Accreditation of Cellular Therapy, United States Food and Drug Administration, and other agencies as required by the activity. Provide support of clinical research trials that require management investigational products (IP) including formulation of IP for administration to patient.
Serves as a technical resource to clinical staff in the specialized area of cell therapy including cryopreservation of HPC and other related products.  Responsible under the direction of lab leadership for ordering and acquisition of supplies and equipment, personnel training and competencies for a small laboratory unit.
Responsibilities of the Cell Therapy Specialist include:
Performs, documents, and teaches cell manufacturing, collection, processing, cryopreservation, and thawing and infusion of HPC and other related cellular products in accordance with governing standards and departmental policies and procedures.
Ensures equipment and instruments are properly maintain and successfully troubleshoots processing and equipment issues while communicating said issues to management.
Completes required training assignments to maintain necessary technical skills and knowledge and to ensure compliance with cGXP requirements
Complies with established lab standard of practice (SOP) and procedures. Participates in the evaluation and revision of SOPs that are technically sound, provides clear instructions to align with cGXP requirements and supports efficient operations
Finds opportunities for improvement in cell therapy efficiencies and compliance while assisting with investigations/deviations, audits, and change controls

As a Team Member at UMMC, you'll experience:
A supportive and collaborative work environment
A comprehensive benefits package including health, vision and dental coverage including prescription drug coverage, Tax-Free Savings Plans and more!
A highly competitive wage scale: Annual merit increases and a base wage scale that is measured against to market standards.
Generous tuition reimbursement of up to $5,000 per year for your graduate degree.
What You Need to Be Successful:
Bachelor's degree in Medical Laboratory Technology, Biology, Microbiology, or Chemistry, Biomedical Engineering or equivalent combination of education.
Certification as a registered Medical Technologist obtained from the American Society of Clinical Pathologists, or equivalent preferred.
CPR certification is required.
A minimum of  Two (2) years' experience, three years preferred,  performing Medical Technologist duties required, one (1) of which involved working with blood bank policies and procedures is highly desired.  In addition, laboratory skills in the handling of blood products, and or biopharmaceutical based GMP cryopreservation, is also desired.
Experience in in cell culture, cryopreservation and aseptic processing techniques is required.
Experience with both commercial and clinical manufacturing is preferred.
We are an Equal Opportunity/Affirmative Action employer.  All qualified applicants will receive consideration for employment without regard to sex, gender identity, sexual orientation, race, color, religion, national origin, disability, protected veteran status, age, or any other characteristic protected by law.
Why is it important to you to celebrate Pride in your workplace?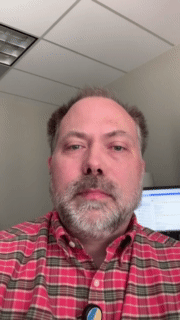 Video length: 24 seconds
0:24
It's important to celebrate pride in the workplace to provide a voice for all of our LGBTQ plus employees to show that they're seen and heard to recognize that we are a diverse population and we all have value.

Nurse Scientist, Trauma and Critical Care
Similar Jobs
No jobs found.
Terms of Service | Need help applying? Contact our HR Connections Service Center: 1-855-486-6747
We are an Equal Opportunity / Affirmative Action employer. All qualified applicants will receive consideration for employment without regard to sex, gender identity, sexual orientation, race, color, religion, national origin, disability, protected veteran status, age, or any other characteristic protected by law. EEO IS THE LAW
Related Jobs