Description
COVID-19 Vaccine: All current and new team members, Medical Staff and partners, including contractors, volunteers and students, must be vaccinated against COVID-19 or have an approved medical or religious exemption. Learn More
CAP Clinical Nurse ll
Job ID: 97934
Area of Interest: Nursing
Location: Largo,MD US
Hours of Work: 7:30p-8:00a
Job Facility: University of Maryland Capital Region
Employment Type: Part Time
Shift: NIGHT
What You Will Do:
Registered Nurse (RN) – ICU
UM Capital Region Health  Largo, MD
UM Capital Region Health is recruiting experienced ICU RNs to join our award-winning team.
Are you ready to get back to your calling of patient care? To be respected by your peers and have your voice heard by your physicians? To regain your work-life balance and have time and resources to further your education? To be part of a cohesive team that gets to work on every cardiac case and be there with your patients from admission to discharge?
If you are ready to get back to the core mission of nursing and patient care, UM Capital Region Health wants to talk to you!
What we offer:
Opportunity to work with a small, cohesive team of experienced professionals.
A comprehensive benefits package including health, vision and dental coverage including prescription drug coverage.
Great Work Life Balance: You'll accrue paid annual leave; we offer dependent care reimbursement, short/long term disability and an employee assistant program.
Competitive salary
Educational Assistance: We support your continuing education and career advancement by offering tuition reimbursement.
Meet our Chief Nursing Officer, Dr. Vanzetta V. James and learn more about nursing at UM Capital Region Health  
What You Need to Be Successful:
Minimum Qualifications:
Graduation from an accredited nursing education program approved by the Board of Nursing.  BSN preferred.
Currently licensed as an RN in the state of Maryland.
BLS certification.
1-2 years of ICU experience.
We are an Equal Opportunity/Affirmative Action employer.  All qualified applicants will receive consideration for employment without regard to sex, gender identity, sexual orientation, race, color, religion, national origin, disability, protected veteran status, age, or any other characteristic protected by law.
How long have you been with UMMS and what has kept you here?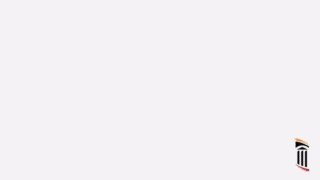 Video length: 106 seconds
1:46
[light music] My name is Mary Cimino, and I'm an RN. I went to nursing school here way back in the '80s, and there is definitely a spirit here that usually people don't feel in other places. So I think St. Joseph's is not only a hospital that does wonderful care, gives wonderful care, but we have heart. We truly have a heart that feels for our patients. Our patients are not just a room number. They are truly a person that we care about. Always remember being taught in nursing school by the dear sisters of St. Francis that every patient is like your family. You take care of that patient as if they were your mother, or your father, or your relative. The best part in my job is, of course, working with a great staff. I have worked, years ago, worked in a med surg unit, and then on the mother baby unit, and then family education, educating our prenatal couples, and also have helped in other areas such as community health and employee health. And in general, in all of these areas I've worked with wonderful people. It truly is a blessing to be able to do such worthwhile work in a wonderful place, a faith-filled place like this. [light music]
Terms of Service | Need help applying? Contact our HR Connections Service Center: 1-855-486-6747
We are an Equal Opportunity / Affirmative Action employer. All qualified applicants will receive consideration for employment without regard to sex, gender identity, sexual orientation, race, color, religion, national origin, disability, protected veteran status, age, or any other characteristic protected by law. EEO IS THE LAW
Related Jobs