Description
COVID-19 Vaccine: All current and new team members, Medical Staff and partners, including contractors, volunteers and students, must be vaccinated against COVID-19 or have an approved medical or religious exemption. Learn More
Associate Project Manager
Associate Project Manager
Job ID: 101988
Area of Interest: Professionals
Location: Baltimore,MD US
Hours of Work: 8am-4:30pm
Job Facility: University of Maryland Medical Center
Employment Type: Full Time
Shift: DAY
What You Will Do:
General Summary
Under general supervision of a Project Manager or Team Leader, responsible for all aspects of a small planning, design, or construction project; or phases of a larger project. Responsible for coordinating activities of a project team, identifying appropriate resources needed, and developing schedules to ensure timely completion of project. He or she must be familiar with project objectives, as well as the role and function of each team member, to effectively coordinate the activities of the project team.
General Responsibilities
The following statements are intended to describe the general nature and level of work being performed by people assigned to this classification. They are not to be construed as an exhaustive list of all job duties performed by personnel so classified.
1. Information Management: Develops and maintains wide range of project related information in paper and electronic systems, or oversees project assistants performing these functions.
2. Project Management: Oversees design and construction projects valued up to $500,000, or phases of projects over $500,000, ensuring that projects run according to schedule, meet financial objectives, and meet organizational goals.
A. Facilitates and guides customers through the planning and design process including meeting with stakeholders to develop project scope.
B. Under supervision of Project Manager or Team leader, finalizes scope and develops project budget and schedule
C. Coordinates procurement activities including hiring architects, engineers, contractors, and consultants as necessary
D. Manages relocation efforts to clear project space. Works with users to help resolve related problems regarding such items as, keys, signs, telephone transfers, and warranty issues.
E. Conducts field investigations to ensure that project specifications and code requirements are met.
F. Manages design and construction efforts through contractors and consultants, including overseeing field work, outages, progress meetings, equipment installations, and all related project documentation.
G. Advise and consult with users and occupants whom may be affected or inconvenienced by the construction and/or renovation of hospital areas.
H. Manages project budgets and maintains project financial reporting systems.
I. Prepares and provides project status reports including updated schedule and budget projection.
J. Communicates timely with all appropriate parties to complete the project successfully.
K. Closes out projects at completion including termination of finances and turn-over of all appropriate documentation.
3. Contract Administration: Coordinates and manages the activities of Design and Construction contractors in accordance with procurement policies, procedures and standard practices, and generally accepted industry standards.
A. Provides interpretation of plans and specifications and serves as contract liaison with architect/engineer/real estate consultants and vendors.
B. Develops Requests for proposals and coordinates the bidding and contracting process including value engineering as required.
C. Negotiates value of work for progress payments and processes and approves invoices.
D. Evaluates and processes change orders.
E. Evaluates contractor/vendor performance and provides constructive feedback to the vendor/contractor to improve future performance.
4. Maintain quality standards of the trade by keeping current on changes, new and upcoming regulations and standards, The Joint Commission requirements, and UMMC standards and guidelines.
5. Maintain professional growth and development by attending in-service training, external seminars, activities, and events to keep current of developments in the field.
6. Perform related duties as required.
What You Need to Be Successful:
Education and Experience
Bachelor's degree required. Degree in architecture, engineering, or a related field is preferred. A combination of related work experience and education is acceptable in lieu of a bachelor's degree.
Two (2) years of experience in architecture, engineering, construction management or project management required.
Knowledge, Skills and Abilities
Knowledge of architectural design concepts, general engineering concepts and healthcare construction is preferred.
Proficient in the use of standard MS Office (Word, excel, powerpoint), Windows based PC desktop computer applications including PDF and email programs, and use of various office equipment such as photocopy machine, printers/plotters, and fax is required.
Construction software (MS project) experience preferred.
Ability to work effectively in a stressful work environment is required.
Effective verbal communication skills including courtesy, resourcefulness and efficiency in answering questions, giving directions, locating staff and explaining departmental policies and procedures are necessary. Effective writing and organizational skills are also required.
We are an Equal Opportunity/Affirmative Action employer.  All qualified applicants will receive consideration for employment without regard to sex, gender identity, sexual orientation, race, color, religion, national origin, disability, protected veteran status, age, or any other characteristic protected by law.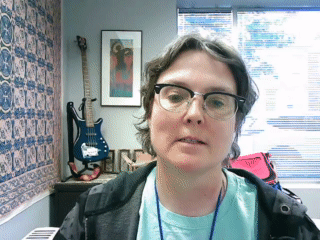 Video length: 46 seconds
0:46
So, ERGs are new to me; it's a new concept, but it makes... I've never been involved in that sort of thing before, but it makes perfect sense because here we are, we're in this huge organization, and an organization is nothing without its employees, and we can get together, even though the University of Maryland is enormous, we can get together and work with people that we'd never normally even meet. And it makes perfect sense to be able to get together in that way to make a difference, particularly when we're focusing on inequality and injustice. I think that's something that we all should be involved in and empowered to do something about.

Asst Manager Harbor City Unlimited
Similar Jobs
No jobs found.
Terms of Service | Need help applying? Contact our HR Connections Service Center: 1-855-486-6747
We are an Equal Opportunity / Affirmative Action employer. All qualified applicants will receive consideration for employment without regard to sex, gender identity, sexual orientation, race, color, religion, national origin, disability, protected veteran status, age, or any other characteristic protected by law. EEO IS THE LAW