Description
Every step my patients take

is a huge achievement for them.

I'm here to cheer them on.
Search
Our Jobs
Keyword
Category
State City Organization
Job Recommendations
Let us find jobs for you based on your LinkedIn profile.
Adv Practice Nurse - 1
Medfield, Massachusetts
Department: Beth Israel Deaconess Family Medicine-Medfield
At Beth Israel Deaconess Medical Center our nurses make a difference each and every day. Here you will work in a collaborative environment where our patients come first. You are a patient advocate delivering compassionate care while ensuring safe nursing practices. We are Harvard with a heart and strive to build on our legacy of nursing excellence.
Full Time
Level: 1 + Years
RN License
Back to Job Navigation (Overview)
2,955

nurses at BIDMC, ensuring
every patient receives
personalized care

92%

of our nurses have a
bachelor's, master's,
or doctorate degree

130,000

dollars in scholarships awarded annually for
academic advancement
in nursing
Rewards



Collaboration




401k/Retirement Savings




Continuing Education




Amenities




Health and Wellness Programs




$5 Red Sox Tickets
Back to Job Navigation (Rewards)
Responsibilities
Department Description:
Beth Israel Deaconess Family Medicine-Medfield provides personalized, comprehensive care for patients of all ages.
Job Location:
Medfield, Massachusetts
Req ID: 48514BR
Job Summary: Provides direct patient care relative to physical diagnosis and therapeutic management independently, using physician consultation where appropriate.
Essential Responsibilities:
Assessment, planning, implementation and evaluation of the plan of care for a panel of patients. Evaluates individual health care status of patients, including eliciting a patient history, performance of physical examination, ordering of screening and diagnostic tests, risk assessment and interprets this information to establish a diagnosis.
Develops and implements a plan of care, including treatments, medications and the like within defined guidelines for practice. Provides care to the patient in a manner that incorporates the principles of patient satisfaction and delivery of cost effective care. Participates in the development and evaluation of practice guidelines.
Monitors the individual's response to therapy and revises the plan, as indicated, with particular attention to education and counseling and encouragement of self-care. Provides ongoing individualized patient orientation to APG/BIDCO. Seeks consultation from the consulting physician and other members of the healthcare team. Makes appropriate referrals as indicated by patient needs.
Collaborates with colleagues in APG/BIDHC/BIDCO and community to develop an effective patient care program. Maximizes available resources and incorporates multidisciplinary services into program design and implementation. Participates in quality and process improvement activities to improve patient care and/or related systems.
Identifies learning needs of patients and staff and collaborates with other leaders to determine priorities for educational programs. Participates in interdisciplinary education programs of the practice and provides clinical precepting for nursing students, nurse practitioner students, medical students and others. Provides leadership that supports APG, BIDHC practice policies and goals.
Required Qualifications:
Master's degree in Nursing required.
License Nursing License required., and Certificate 1 Basic Life Support required.
1-3 years related work experience required.
Valid prescriptive authority from both the MA DPH-DCP and Federal DEA
MA Board authorization to practice as an APRN NRSG
American Heart Association-Basic Life Support Certificate
Experience with computer systems required, including web based applications and some Microsoft Office applications which may include Outlook, Word, Excel, PowerPoint or Access.
Preferred Qualifications:
Related primary care practice expertise.
Competencies:
Decision Making: Ability to make decisions that are guided by precedents, policies and objectives. Regularly makes decisions and recommendations on issues affecting a department or functional area.
Problem Solving: Ability to address problems that are highly varied, complex and often non-recurring, requiring staff input, innovative, creative, and Lean diagnostic techniques to resolve issues.
Independence of Action: Ability to set goals and determines how to accomplish defined results with some guidelines. Manager/Director provides broad guidance and overall direction.
Written Communications: Ability to summarize and communicate in English moderately complex information in varied written formats to internal and external customers.
Oral Communications: Ability to comprehend and communicate complex verbal information in English to medical center staff, patients, families and external customers.
Knowledge: Ability to demonstrate in-depth knowledge of concepts, practices and policies with the ability to use them in complex varied situations.
Team Work: Ability to lead collaborative teams for larger projects or groups both internal and external to the Medical Center and across functional areas. Results have implications for the management and operations of multiple areas of the organization.
Customer Service: Ability to provide a high level of customer service and staff training to meet customer service standards and expectations for the assigned unit(s). Resolves service issues in the assigned unit(s) in a timely and respectful manner.
Age based Competencies:
Employees in this job must be competent to provide patient care to the following age groups: Neonatal:Birth to 6 months, Youth: 6 months to 16 years, Young adult: 16-30 years, Middle Age: 30 - 60 years, Elderly: 60 -.
Physical Nature of the Job:
Medium work: Exerting up to 50 pounds of force occasionally and or up to 20 pounds of force frequently. Job is physical in nature and employee needs to stand and/or move around through the majority of their shift.
EOE StatementBIDMC is EOE M/F/VET/DISABILITY/GENDER IDENTITY/SEXUAL ORIENTATION
VaccinesAs a health care organization, we have a responsibility to do everything in our power to care for and protect our patients, our colleagues and our communities. BILH requires that all staff be vaccinated against influenza (flu) and COVID-19 as a condition of employment.
Share this Job
Working at this Location
Check out where you could be working if you apply.
Quote
Let me just give you a quick overview of why it's different here. You'll be heard, respected, valued. Your ideas will be sought, your input welcomed. There's a real commitment to keeping it collegial and collaborative.

-Marsha M., RN, MS, Senior Vice President, Patient Care Services CNO
Trending
Actor John Krasinski spreads some good news at BIDMC

BIDMC Named Top 25 Hospitals in the Nation to Work For

BIDMC recognized as a leader in "LGBTQ Healthcare Equality"

How to Apply
Click image to play video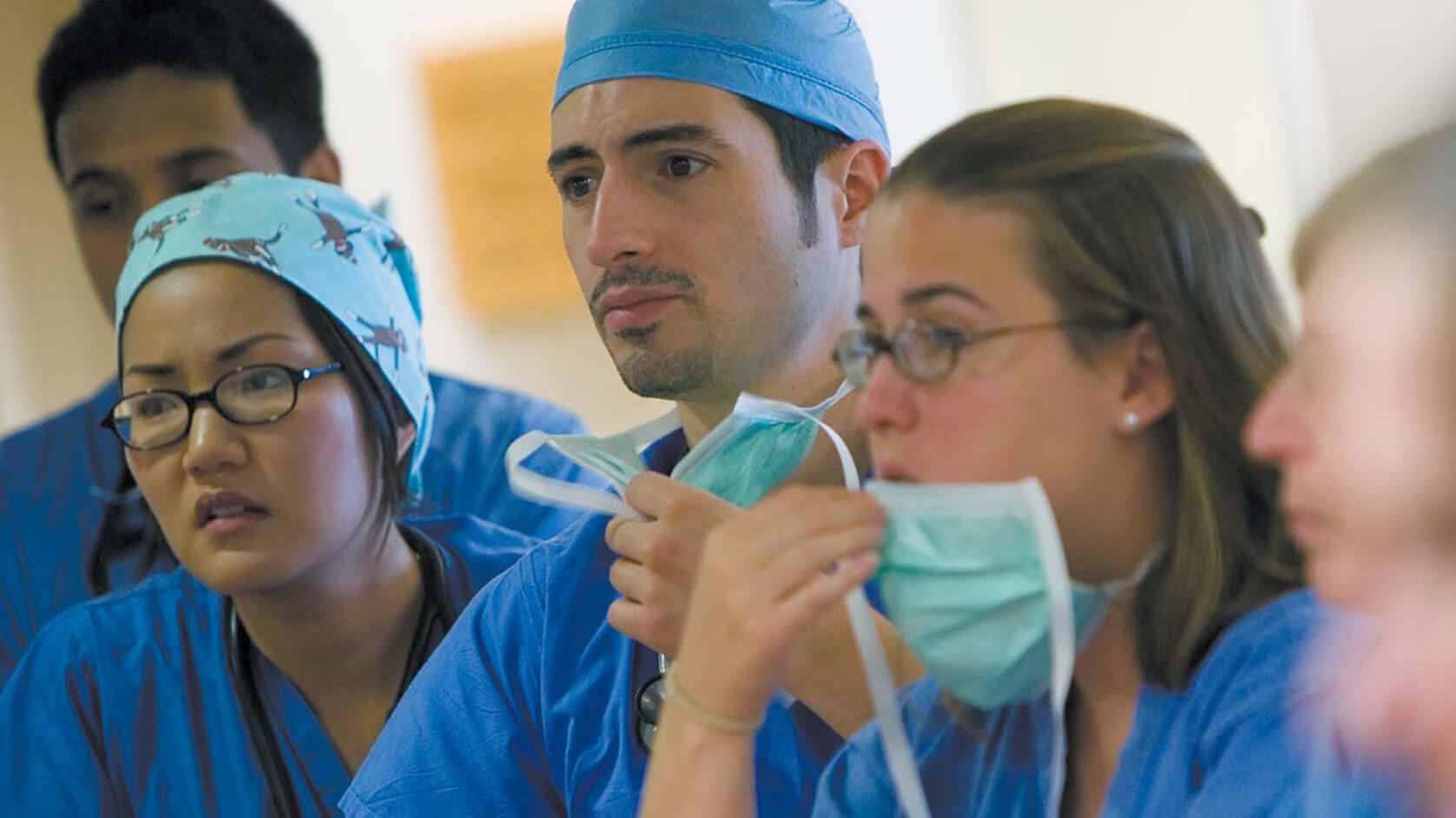 Back to Job Navigation (Trending)
Your Saved Jobs
You have not saved any jobs yet.
Sign up for our Talent Community and receive Job Alerts
Related Jobs