Description
COVID-19 Vaccine: All current and new team members, Medical Staff and partners, including contractors, volunteers and students, must be vaccinated against COVID-19 or have an approved medical or religious exemption. Learn More
Administrative Coordinator
Administrative Coordinator
Job ID: 101524
Area of Interest: Clerical
Location: Towson,MD US
Hours of Work: M-F 8a-4:30pm
Job Facility: UM St. Joseph Medical Center
Employment Type: Full Time
Shift: DAY
What You Will Do:
Administrative Coordinator – Pallative Care
The University of Maryland St. Joseph's Medical Center is currently hiring an Administrative Coordinator for the Clinical Staff Education Department.
St. Joseph's Medical Center is a member of the University of Maryland Medical System, a multi-hospital system with academic, community, and specialty service missions reaching every part of the state and beyond. At UM SJMC in Towson, Maryland, you can fit your job around your life. You'll find a tremendous variety of departments and units to choose from, and great managers and physicians to work with. At UM-St. Joseph, nurses and allied health professionals enjoy all of the advantages of working in a smaller, close-knit community hospital, located just north of Baltimore City.
The Administrative Coordinator provides secretarial and administrative support, under the direction of the Manager or Director. The Coordinator is responsible for scheduling and maintaining the calendar heads of one or more designated departments, prepares correspondence, and coordinates the day-to-day operations of the department
Job Responsibilities:

MAINTAINS CALENDAR AND SCHEDULE: Arrange meetings providing notification to participants and attendees. Prepares and distributes agenda in advance of meeting. Serves as recording secretary. Prepares and distributes minutes. Provides follow-up when necessary. Reserves rooms for meetings, arranging for room set-up, and equipment as necessary. Maintains a current and accurate membership list of assigned committees. Maintains records of meetings. Handles all travel arrangements as required.
PREPARES CORRESPONDANCE FOR DEPARTMENT CLINICAL HEAD: Drafts letters, reports, statistical data, and memoranda as required. Prioritizes in order to meet deadlines when applicable. Assists with special projects, compiling materials for submission or distribution, and responding to various agencies as required. Prepares/drafts correspondence for department clinical head. Develops reports, creating, and modifying programs to meet the needs of department.
PROVIDES FRONT DESK SUPPORT: Receives visitors and telephone callers, determining needs, prioritizing urgency, and providing referral to appropriate individual. Takes accurate messages and keeps department head and/or Director aware of calls that need to be returned. Reviews, sorts, and distributes mail as appropriate. Maintains organized filing system to facilitate retrieval of chart and materials, assuring confidentiality of patient and employee information, as well as other sensitive material.
RESPONSIBLE FOR DAY-TO-DAY OPERATION OF THE OFFICE: Maintains office supplies and equipment to maximize efficiency and maintain good stewardship of resources. Exercises initiative, judgement and knowledge within the scope of responsibilities of administrative, procedural and managerial details in day-to-day activity of the department. Supervises office support staff, providing regular feedback regarding performance in addition to completing annual performance reviews and in coordination with Executive Director and Human Resources, issuing disciplinary action when required. Acts as liaison to Executive Council, Directors, employees and others to communicate messages, schedule meetings and disseminate information.
TRACKS TIME AND EXPENSES: Tracks expenses for clinical head. Reconciles and processes monthly expenses. Collects and maintains timelogs for physician and employees. Processes check requests consistent with organizational policy as required.
What You Need to Be Successful:
High School Diploma or GED required.
2 year / Associate's Degree preferred.
Combination of relevant education and experience may be considered in lieu of degree.
We are an Equal Opportunity/Affirmative Action employer.  All qualified applicants will receive consideration for employment without regard to sex, gender identity, sexual orientation, race, color, religion, national origin, disability, protected veteran status, age, or any other characteristic protected by law.
What makes the culture unique?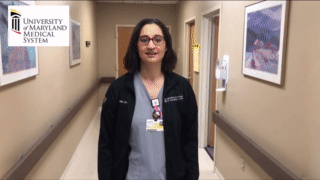 Video length: 23 seconds
0:23
I was so very thankful to be employed at St. Joe's during the pandemic. As a respiratory therapist and a frontline worker battling COVID every day, at the beginning, it was very scary, and we had no idea what was going to come of this. I felt safe and well taken care of by the University of Maryland St. Joseph's Medical Center, and I don't think I would have wanted to work at any other hospital in the area.

Terms of Service | Need help applying? Contact our HR Connections Service Center: 1-855-486-6747
We are an Equal Opportunity / Affirmative Action employer. All qualified applicants will receive consideration for employment without regard to sex, gender identity, sexual orientation, race, color, religion, national origin, disability, protected veteran status, age, or any other characteristic protected by law. EEO IS THE LAW