Description
Physician Assistant
Boston, Massachusetts
Department: Pancreas and Liver Institute
At Beth Israel Deaconess Medical Center our nurses make a difference each and every day. Here you will work in a collaborative environment where our patients come first. You are a patient advocate delivering compassionate care while ensuring safe nursing practices. We are Harvard with a heart and strive to build on our legacy of nursing excellence.
Full Time
Level: 1 + Years
Travel: None
Back to Job Navigation (Overview)
Success Profile
Team Player 10
Adaptable/Flexible 9
Patient Focused 8
Self Confident 8
Dependable 7
Compassionate 7
Traits are on a scale of
0
to
10
Additional Traits
Proactive
Problem-Solver
Positive
Motivated
Committed
Self-Starter
Quote
Let me just give you a quick overview of why it's different here. You'll be heard, respected, valued. Your ideas will be sought, your input welcomed. There's a real commitment to keeping it collegial and collaborative.

-Marsha M., RN, MS, Senior Vice President, Patient Care Services CNO
Trending
How Employees connect with the Red Sox!

How BIDMC nailed the Mannequin Challenge!

How to Apply
Click image to play video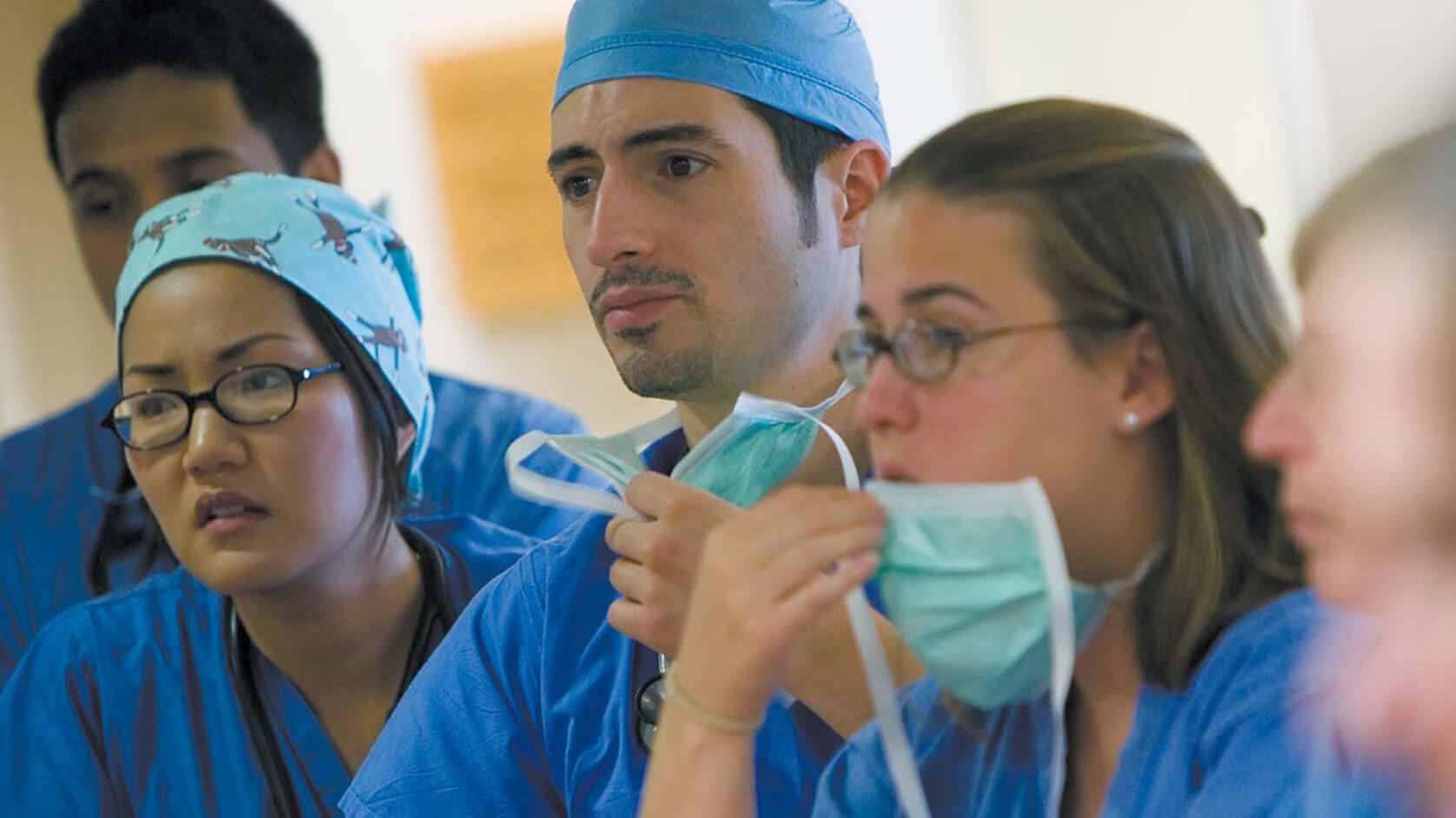 Back to Job Navigation (Trending)
Rewards



Collaboration




401k/Retirement Savings




Continuing Education




Amenities




Health and Wellness Programs




$5 Red Sox Tickets
Back to Job Navigation (Rewards)
Responsibilities
Department Description:
The Pancreas and Liver Institute (PLI) at BIDMC includes a team of world-renowned surgeons, physicians and researchers who are leaders in the diagnosis and treatment of pancreas and liver conditions. The Liver Tumor Program offers a multidisciplinary approach to treating liver cancer and benign liver tumors; our Pancreatic Cancer Program offers the same multidisciplinary approach for pancreatic cancer. Both programs offer the latest treatments and procedures along with highly personalized care to give our patients the best long-term outcome for their diseases.In our multidisciplinary conference and clinics, a team of physicians — among the leaders in their respective fields — collaborate to discuss your individual pancreatic cancer and liver tumor cases, allowing us to recommend the best, most comprehensive treatment options customized for the patient. The APP plays a vital role supporting the providers, the nurse navigator, and the patients.
Job Location: Boston, MA
Req ID: 27989BR
Job Summary: This position provides direct patient care relative to physical diagnosis and therapeutic management in an ambulatory and/or inpatient setting to patients with complex medical conditions or surgical patients. Works closely with faculty, fellows, residents and nursing staff to develop and coordinate a plan of care to meet the needs of the patient and their families. Some off-hour, weekend and on-call maybe required of this position.
Department Specific Job Responsibilities:
Reports to Medical & Surgical Co-Directors of the Pancreas & Liver Institute, and Admin Director of the Pancreas and Liver Institute. APP is responsible for assessing, planning and coordinating care for patients presenting in clinic with complex pancreas and liver problems, primarily tumors and malignancies, as well as providing consultative services to patients in inpatient setting.
Provides direct patient care in Liver Tumor MDC, under supervision of Medical Co- Directors, with opportunity to provide care in follow up clinics. Evaluates and treats patients with identified liver tumor disorders which include but not limited to, hepatocellular carcinoma and cholangiocarcinoma, and other liver tumor comorbid conditions, presenting in MDC.
Works collaboratively with nurse navigator on patient prep for clinic and follow up post clinic. Oversee clinical needs of the patients seen in the Pancreatic and Liver MDCs, surgical clinics, follow up clinics, and pre-clinic conferences. Collaborates with the numerous MDC providers. Attends tumor boards. Assists with screening, evaluating and monitoring patients for clinical trials.
Order and interpret results of lab, radiology, endoscopy and pathology evaluations. Dictate clinical notes and letters. Order medications; manage medication side effects and disease complications. Provide follow up care for patients; contact patients with results. Works with referring providers to build relationships and strengthen the referral networks; ensure communication w/ PCPs.
Manage the follow up care plan for LTC patients, including but not limited to patients receiving TACE treatment, and pre-and post-surgical patients. Triage telephone calls from patients and responding to patient and family concerns via telephone and email. Counseling and educating patients regarding health and social issues. Communicate care plans with referring providers.
Essential Responsibilities:
Performs history and physical examinations, formulation of care plans, ordering and interpreting laboratory and diagnostic tests and provides education to patients and their families.
Acts as an educator and serves as a clinical resource for staff through consultation formal and informal education, review of literature and participation in seminars and conferences.
Coordinates the care of patients in order to provide safe, effective, efficient and timely patient centered care. Liaises between visiting nurses, clinical staff and consult services. Care plans and execution of those plans should encompass the entire service to tie the service together. Consults with physicians or surgeons regarding the care of patients for more complex diagnosis.
Document clinical encounters clearly, precisely and in a timely manner.
Works in a collaborative relationship with other health professional to determine health needs of patients and families. Demonstrates and role models an interdisciplinary collaborate approach to patient care.
Required Qualifications:
Master's degree in Physician Assistant required.
License Physician Assistant License required., and Registration DPH Drug Control required., and Certificate 1 Basic Life Support required.
0-1 years related work experience required.
ARC-PA, NCCPA
American Heart Association - Basic Life Support Certificate
Valid prescriptive authority from both the MA DPH-DCP and Federal DEA
Experience with computer systems required, including web based applications and some Microsoft Office applications which may include Outlook, Word, Excel, PowerPoint or Access.
Preferred Qualifications:
Three to five years experience in a clinical environment.
Three to five years of experience in a multidisciplinary, ambulatory, clinical environment.
Three to five years of experience with liver disease and/or malignancy.
Competencies:
Decision Making: Ability to make decisions that are guided by precedents, policies and objectives. Regularly makes decisions and recommendations on issues affecting a department or functional area.
Problem Solving: Ability to address problems that are highly varied, complex and often non-recurring, requiring staff input, innovative, creative, and Lean diagnostic techniques to resolve issues.
Independence of Action: Ability to set goals and determines how to accomplish defined results with some guidelines. Manager/Director provides broad guidance and overall direction.
Written Communications: Ability to summarize and communicate in English moderately complex information in varied written formats to internal and external customers.
Oral Communications: Ability to comprehend and communicate complex verbal information in English to medical center staff, patients, families and external customers.
Knowledge: Ability to demonstrate in-depth knowledge of concepts, practices and policies with the ability to use them in complex varied situations.
Team Work: Ability to lead collaborative teams for larger projects or groups both internal and external to the Medical Center and across functional areas. Results have implications for the management and operations of multiple areas of the organization.
Customer Service: Ability to provide a high level of customer service and staff training to meet customer service standards and expectations for the assigned unit(s). Resolves service issues in the assigned unit(s) in a timely and respectful manner.
Age based Competencies:
Employees in this job must be competent to provide patient care to the following age groups: Neonatal:Birth to 6 months, Young adult: 16-30 years, Middle Age: 30 - 60 years, Elderly: 60 -.
Physical Nature of the Job:
Medium work: Exerting up to 50 pounds of force occasionally and or up to 20 pounds of force frequently. Job is physical in nature and employee needs to stand and/or move around through the majority of their shift.