Company Information
Browse Jobs By Category Browse Jobs By Location
Get job alerts by email. Sign up now!
Receive alerts with new job opportunities that match your interests
Receive relevant communications and updates from our organization
Share job opportunities with family and friends through email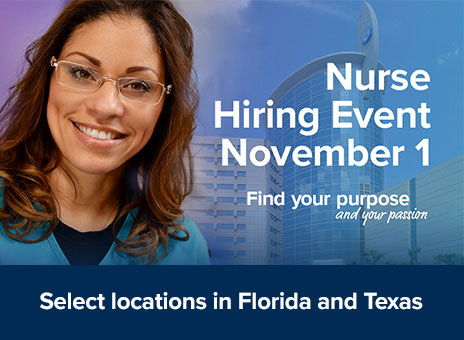 About Adventist Health System
Who We Are
We are one of the largest faith-based health care providers in the United States. For 150 years, we have carried on a tradition of providing whole-person care that not only addresses patients' physical ailments, but also supports their emotional and spiritual well-being. We demonstrate the same level of compassion and care for our employees as well, doing all that we can to help them realize their full potential – both personally and professionally.
Who You Are
You are a compassionate, talented professional who wants to work in an environment where you can live out your faith and your values. You are excited about being part of a team that uses the latest technology and medical research to ensure patients receive quality care, but who also recognize that great care is always personal. You enjoy going out of your way to make each patient and their family feel special, and are passionate about guiding them toward optimal health.
Our Community
Our community is global and so is our reach. From coordinating medical mission trips in Ethiopia to planting school gardens in Florida, we are constantly seeking ways to go beyond hospital walls in improving the health of our communities. As a member of our team, you will be encouraged to use your talents in fun, meaningful ways that bring joy and healing to people around the world.
Our Mission
Part of this worldwide network, Adventist Health System was founded in 1973 to support and strengthen the Seventh-day Adventist health care organizations in the Southern and Southwestern regions of the United States. Today it is a national leader in quality, safety and patient satisfaction, comprised of 46 hospital campuses and nearly 77,000 employees.
Although separated by geography, each of our facilities is united by the mission of Extending the Healing Ministry of Christ. Today we continue the tradition of whole-person care by practicing and sharing CREATION Health, a blueprint for living a healthy, happy life based on the principles given in the Bible's creation story: Choice, Rest, Environment, Activity, Trust, Interpersonal relationships, Outlook and Nutrition.
We provide comprehensive benefits, training and advancement opportunities. We care for our employees as well as we care for our patients.